In Memory
James Burlington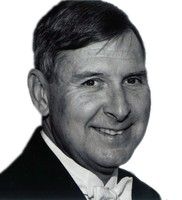 James R. Burlington, Jr., 72, of Lincoln, passed away October 28, 2017. Born July 7, 1945 in Lincoln, NE to James R. and Grace E. (Boswell) Burlington, Sr. Ret. Supervisor, State Farm Insurance Co. James was formerly employed with Home Real Estate and Meadow Lane Ace Hardware. President of Wedgewood Lake Association, past president of CPCU. Jim's foremost love was his family and friends. Additionally, he loved the Lake, Huskers, bowling, skiing, and trains.
Family members include his wife, Norma; sons, James (Noelle) Burlington, Lincoln, Bradley (Kelli) Burlington, Hickman, and Jeffrey Burlington (Jyoti Mahapatra), Omaha; grandchildren, Isabel, Finley, James (J.J.), Laura, Zachary, Surina and Devan; mother-in-law, Kathryn Paczkowski; brothers-in-law, Steven (Sue) Paczkowski and Randi (Cindy) Paczkowski, all of Hastings. Preceded in death by parents and father-in-law, Carol Paczkowski.
Funeral Service: 11:00 a.m. Friday (11-3-17) First-Plymouth Congregational Church, 2000 D Street with Rev. Dr. Jim Keck officiating.