McComb High School

Class Of 1980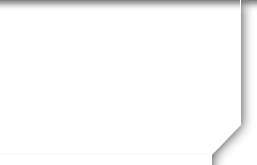 Message Forum
11/25/08 09:05 PM
#9

Barbara Daniels (Funderburk/Adoptive)

This is great! I was looking at the Senior Pictures. Great to see all of your pix. Wish I could have been there too! There are alot of people missing. Would someone help me out with what happened with these people? Moved? Transferred to another school? Dropped out?

Wally Bumpas, Terri Burt, Steve Clark, Gene Gartman, Mike Freeman, Paul Howard, Randy Kennon, Cheryl McCann, Kevin Mercier, Kelly Ott, ER Reid, Tara Robertson, Paul Smith, Deanna Temple, Mike Upton and Ralph Williams.
12/11/08 07:20 PM
#10



Step Wall ROCKS....Thanks!
12/29/08 10:38 PM
#11


I love this site. It helps us keep up with our friends.
12/16/09 11:38 PM
#19


Barbara Brumfield Turner
09/09/10 11:49 PM
#23

A heartfelt thanks to my class of 1980 for the card and beautiful flowers sent to my dads services. Also thanks to those who were able to come by and give me a hug. It all meant a lot to me.

Thanks again,

Karen Alford Lindsey
08/16/11 12:19 PM
#24

Even though I did not graduate with my class/friends from MHS I would love to crash the party Friday.

Steve Clark
02/23/14 08:11 PM
#25

Sometimes we forget to go on our high school page ,as most of us are on facebook...Please in the future if their is a gathering for our class or anything pertaining to..post it on facebook or if you are not on facebook ask classmates to share it,that way we will not feel left out by not knowing..thanks alot!
07/22/15 10:24 AM
#26

It has been a long time since I have been on the site. I hope everyone is doing well and thriving! It would be great to all get together again for a reunion. Even if it is just for one afternoon and night, so that we could catch up and visit. I am so thankful for staying in contact with so many, and I love the opportunities that facebook offers to us to stay connected. For those of you who manage this site and keep the information emails coming, THANK YOU! It is a huge job and a kind gesture. I look forward to seeing everyone again soon.
07/22/15 05:31 PM
#27

Classmates, if you have more photos to share during our high school days, please share. I see a lot of band pics. Everyone wasn't in the band. I will search mine as well.

Thanks,

Sherri
03/11/17 02:07 PM
#28

Has anyone heard from or know where Yvonne Putman is?
03/12/17 12:09 PM
#29

Hi Sherri,

Last I heard where Yvonne Putman was, she lived in Baltimore, MD, and that was many years ago. Contact Terri Winston. She may know where Yvonne is.

The best to you on your search. I often think of Yvonne (Putt-Putt) myself. She was a great help to me in school, and I'll never forget it.

-Andra