Western Heights High School
Hello and Welcome!
Our class site is still here for when we need to use it to host another reunion or gathering!
Please check back now and then to at least keep your contact information current for the next event, as not everyone can be found via social media hangouts like facebook.
Thanks and please help to keep me (Marla, your site admin) posted of updates that need to be here, as I don't spend a lot of time myself in the online social places.
Until we meet again, many blessings!
(posted 12/1/2017)
---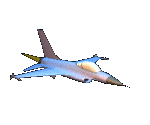 Western Heights JETS Websites
Below is current list of all known WHHS JETS websites
including the new Alumni website.
The CLASS NAMES are the original links,
but some domain names
have expired,
so next to class name is the current link.
---
List Updated December 1, 2017
PLEASE KEEP YOUR EMAIL ADDRESS CURRENT
EMAIL is currently the main form of communication for our Class site.
If your name is in this list, you cannot currently receive emails sent from this site, or personally via my personal email, as I have tried.
For your privacy I have not listed your email address, just your server for your ease in remembrance of the applicable email address you use for this site's communication. P
lease keep your email address up-to-date. List below is by date of bounce. Reasons vary, but usually are because: 1 - no longer valid address; 2 - user over quota (inbox is full); 3 - could not contact email server - which means the service provider had temporary issue.
If reason #3 was the cause, simply log-in to our website and confirm your email address by going to your profile and verifying all is correct. Even if the facts are current, hitting the update / save on your profile after reviewing it counts as an update, which will clear your 'bounced status' and allow you to begin receiving email messages from our class site again. To correct, simply log-in to the site and update your email address. Thanks!
NOTICE the

DATES BOUNCED

.
Some are repeats from last year... that still need to update their email address, please tell them if you see them or have a current email address so they can update their contact information here. THANKS!
| Member Name | Your Email Server | Date Bounced |
| --- | --- | --- |
| Debbie Barber (Hargis) | aol.com | 6/19/2017 |
| Tina Perkins (Sampson) | peterson.af.mil | 03/10/2017 |
| Ryan Glasser | gateway.net | 3/10/2017 |
| Richard Diamond | aol.com | 3/8/2017 |
| Jessica Austin (Scott) | yahoo.com | 03/08/2017 |
| Darren Kesler | yahoo.com | 03/08/2017 |
| Brenda Hughes (Fulton) | hotmail.com | 03/08/2017 |
| Teresa Merrell (Navarro) | oklatel.net | 03/08/2017 |
| Rhonda Hall (Totten) | cox.net | 03/08/2017 |
| Tara Walker (Walker-Price) | cox.net | 03/08/2017 |
| Ted Cagle | flash.net | 03/08/2017 |
| Michael Pickens | cox.net | 03/08/2017 |
| Renee' Visor (Baker) | grandecom.net | 03/08/2017 |
| Mark Krivanek | msn.com | 03/08/2017 |
| Laneigha White (Shuman) | shumanstudios.com | 11/22/2016 |
| Kelly Mitchell (Kennedy) | pldi.net | 11/21/2016 |
Are you getting your email? If not, please confirm your email address is correct in your member profile. And check your SPAM or JUNK file, if emails from our site are there, then please add
noreply@classcreator.net
to your contact list.
Also, check your "Notify Me" Options (TAB on the left under Member Functions) for messages from this site, you may have inadvertently checked an option that you want communication.
Thank you!
---
Dec 1, 2017 - Hello & Welcome... our site still here, just so you know
June 12, 2017 - In Memory Notice... Coach Carter
March 8, 2017 - updated Bounceback list
June 9, 2016 - Thanks for attending our 35th Reunion!
April 18, 2016 - Our 35th Reunion... the '70s & '80s Multi-Class Reunion
(go there to register for the reunion)
October 23, 2015 - Preparing to begin planning 35th reunion!
July 23, 2015 - Member Email bounce-backs - Keep your email current, please!
Copy of July 9, 2015, email letter to '81 members regarding
'time to plan our 35th reunion for summer 2016'
Survey link - 'Shall we plan a 35th reunion for summer 2016'
August 18, 2014 Famous Tower / OKC Landmark
August 12, 2014 - David Summers Memorial Aug 14th;
News9 Story re Guardasil, Other WHHS Class Website
Links
(class '78 & '79 updated links) & email bouncebacks
July 17, 2014

- added "45th Anniversary -
June 17, 2014 - added "Rewind" (daily audio segment)
by Brandon Brooks of
KYW Radio (module in right column)
March 19,2014 -- Added info for NEW optional ACCESS via Facebook ...
Any questions, comments or suggestions, please CONTACT US!
Visitors: 65,321
This number is the cumulative total home page visitors since site creation 9/10/2010.
Each visitor is only counted once in a 24 hour period.