Oran High School

Class of 1969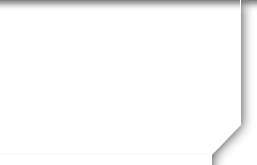 Message Forum
06/14/09 08:34 PM
#1

Ruth Ann Reischman (Heisserer)

OK, I'm going to be the first to say that I thought Rod did a FANTASTIC job of getting us all together. I thoroughly enjoyed the entire day and I wish it had lasted longer. There were still a few of you I didn't get to talk to. After 40 years, six hours to catch up with 26 other folks doesn't quite cut it for me.

As the old saying goes, Make new friends, but keep the hold, one is silver and the other gold. Yesterday I met with some golden friends, and I truly hope we can stay in touch now that we've got this website. My high school years were an important part of who I am now and I thank each of you for playing your part in that.

Love & God bless each of you, Ruth
06/14/09 10:44 PM
#2



I totally agree with you! It was a fantastic reunion, and Rod did an EXCELLENT job of putting it together!

I've not had more fun since....well, since throwing Steve Ruffin out of my car!

Terry
06/15/09 10:42 AM
#3



My hat is off to Rodney for making our 40 year reunion a huge success!
06/16/09 11:07 AM
#4



Deborah
06/17/09 12:12 AM
#6



Terry
06/17/09 07:49 AM
#7



And yes, we missed the boat by not getting a group picture. We've started posting pictures of the reunion on the website under the menu item at the upper left side titled, "Reunion Pictures". If you have pictures that you want added, contact me at RODL@RJLGML.COM.




06/17/09 01:23 PM
#8



Just want to tell Terry, Steve R. and Doug that sitting at our table was something I won't forget. That's probably the closest I will ever get to going back in time with you men. It was an honor.

Rod, you and everyone else associated with putting this on, I just say thanks.

And Marvin, You are a stallion.

Take care,

Mark
06/18/09 09:01 AM
#9



Now, let's all use this awesome website to stay in touch!

Best wishes to each and every one of the Class of '69,

Steve
06/22/09 05:36 PM
#10



Brenda
07/05/09 12:13 AM
#11



Terry
11/20/09 09:48 AM
#14



November 27 is looming......

Irwin
02/02/14 07:37 PM
#15

Hi Everybody!

Just want you all to know my last day to work was Jan. 29, 2014. I am officially retired! No more cold, wet nights working in the mud. No more swing shifts and missing family birthdays and holidays. It's been a long 35 years.

Delbert
02/03/14 02:05 PM
#16

Congrats Delbert. I have gone to 20 hours per week. Love it. The next step will be full retirement.

Deborah
02/05/14 06:52 PM
#17

When do you think we can have another class reunion! It's been five years now.
02/05/14 07:19 PM
#18

Congratulations, Delbert. I'm sure you will enjoy it.
07/05/14 03:58 PM
#19

Thanks to those who came to alumni luncheon. There was only four of us. Maybe we can do better on our 50th.
07/07/14 09:18 AM
#20

Delbert, I am sorry I couldn't make it for the reunion. Maybe we should have another one before our 50th. That is another 5 years!
05/22/18 09:22 PM
#21

Hey People! Our 50th reunion is in 2019. Do we want to get together? You can email me at brogriz@yahoo.com.