Piedmont

High School




Class Of 1963
Changes continue where you grew up. The construction of the latest new high school is nearing completion. Leonard Kraft took these photos in December of 2020. From left to right where the old alley is.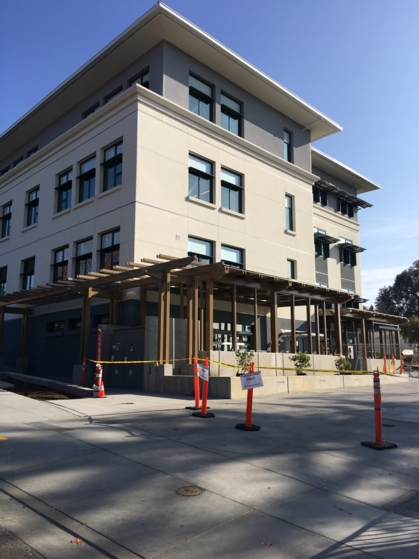 The Barbershop behind the old "Stores" is now gone. Dennis Miller, a Piedmont resident retired after 57 years of hair cutting at age 87. He started in April 1963. If you click on Photo Bulletin Board on the left and then click on the Gallery Schools and Stores there are many details.
Dennis Miller in 2020
_____________________________________________________________
Website Business for phs63.com
There are two companies that have been getting paid since our class started this site in 2012. One of them is the host that provides our format and the other provides our internet address (Domain Name). It is very good news that we now have them syncronized to expire on the same date in September of 2032 when we can renew them for equal amounts of time. Funding for this has been donations.
IMPORTANT The best advice for our website programs to work is to always Log/Sign In with your email and password. This will let you see and use: What's New, Profiles, Roster and to Post Comment In Memory, etc.
Our website often updates and adds features. In our Profiles they have now added places for four more photos and made it easy to add them. Each one is in a grayed inactive frame and they are titled Master (recognizable?), Then, Now, Yearbook or Grad and Videos.
After you Log In to the site, an area appears in the lower part of the yellow area titled Member Functions. Just click on "Edit Profile". Then you can mouse over each frame and it will change to let you add a photo to that location.
It's a simple way to add some interest to your profile without having to write anything. If you need assistance, ask me and I'll try ! My contacts are listed at the bottom of this page.
Jeff
---
Websites for other PHS Classes
Listed below are the addresses of other PHS class websites for you to review. You can see most all of a site without a password.
All of these classes use the same basic format with very few variations on details. Each class has their own policy in regard to passwords or guests.
Click on "Contact Us" on any website if you wish alumni assistance for passwords. PHS alumni are well received.
1959: http://www.piedmont59.com
1960: http://www.piedmonthigh1960.com
1961: http://www.phs61.com
1962: http://www.piedmonthigh1962.com
1963: phs63.com
1964: www.phsclass1964.com
1965: no website
1966: www.phs1966.from-ca.com
1967: www.piedmont67.com
1968: www.piedmont68.com
If you know how to contact either of the missing 1963 classmates listed below please contact Jeff.
Ten Aun Hwang and Stella Wong
________________________________________________________________
Jeff Robinson, PHS 1963, Administrator and Classmate, Benicia, CA
Jeff-R@comcast.net (mention PHS in the email subject) (707) 297-6053