In Memory
Lionel Colbert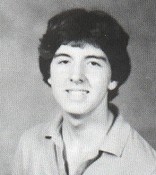 Lionel James Morris Colbert, 39, died on Nov. 13, 2008, in Las Cruces, N.M.
He was born on the snowy morning of Feb. 3, 1969, in Denver, Colo. Lionel led an interesting life, living in several cities, including Las Cruces, Abqaiq and Ras Tanura, Saudi Arabia; Houston, Texas; and Baton Rouge, La. He also visited many countries in the Middle East, Europe, Asia and the Americas.
His fluency in Spanish and his ability to pick up phrases in other languages were great assets in his travels. He was a voracious reader, he loved music and played the guitar. Lionel was a graduate of San Andres High School in Las Cruces and of Louisiana State University in Baton Rouge, where he earned a bachelor of science degree in mechanical engineering.
Although Lionel developed a heart condition in 2005, it did not stop him from enjoying life to the fullest. He was especially proud of his ongoing sobriety. Lionel was preceded in death by his grandparents, Pauline Colbert of Roswell, N.M., and Clarence "Jack" and Dorothea Morris of Las Cruces; and a cousin, Jory Chavez of Van Nuys, Calif.

Lionel is terribly missed by his companion, Lucero Gomez, and her children; his parents, Butch and Sharon (Morris) Colbert of Kingwood, Texas; brother Jacob Colbert and his wife Mariah of Beaumont, Texas; sister Anna Colbert of Las Cruces; aunts and uncles; Carolyn and Chris Whitesides of Apache Junction, Ariz., Cathy and Wade Robinson of Las Cruces and Charlene Chavez of Baton Rouge; cousin, Michael Morris of Hobbs, N.M.; nephew and niece, Trevor Beeson and Zayda Colbert of Beaumont, Texas; and hundreds of friends.

To send condolences, please log on to www.lapaz-grahams.com.
Please visit our online guest book at www.lcsun-news.com.