Madison High School

Class of 1966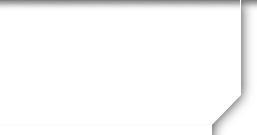 Not a member?
JOIN HERE
Find and click on your name.

MISSING CLASSMATES
Know the email address of a missing Classmate? Click here to contact them!
ALUMNI FUND

General donations to the Madison Class of 1966 Alumni Fund will help pay for class reunions and to pay for the Madison66.com website.

~~ Some Sad News This Year ~~
Shirlene Orr Wren passed away on Easter Sunday, April 4th 2021 and we are saddened to hear that news. The details of the viewing and funeral services are included in the obituary listed with Flamm Funeral Home on the web and under our 'In Memory' at the top of this page, then click on her name. We send our best wishes to her family.
~~~~
~~ 55th Year Reunion ~~
The reunion this year is in the 'oven'. I can smell the sweet and savory aroma already. Here are the details that we have for all you dear classmates at this time:
~~~~
Theme: "Then and Now". If anyone would like to bring any memorabilia to the reunion for display, we will have tables there for all to review and remember "Then". Everything will be tagged and returned to the owner. Bring and share and remember!
Date: Saturday, 17 July 2021 from 5pm - 10pm
Venue: Madison Senior High School at 2300 University Boulevard in Rexburg
Cost: $30 per person (spouses / companions are welcome)
Payment methods:
1. Send check to: MHS Class of 1966
1512 Red Cedar Rd.
Rexburg, ID 83440
2. Venmo money to: @MHS-55th-Reunion-1348
Guideline plans: Catered meal together, brief program, lots of mingling and talking and reminiscing.
RSVP: Prior to 15 June 2021. You can email to sgdixon63@gmail.com or message to (208) 520-0126 (to David) or to (208) 357-6515 (to Scott). Please identify yourself when you send your RSVP.
~~~~
We will continue to update this website with further information about the reunion as plans develop.
Artell (Jay) Hepworth and David Anderson are the co-chairmen for the next reunion and they are looking for a few more volunteers to assist with the reunion. If you would like to help with this reunion, please contact:
Artell at: innertubesinc@gmail.com
or
David at: augustadrive48@gmail.com.
~~ Classmate Profiles ~~
If you haven't done so by now, please update your profile information on this 'Madison66' website so we can send you information about this reunion and future reunions.
Click on the jukebox for some songs from back in the day:
If you have any info on missing classmates, please email the website. We would like to have our participation go from 65% to 100%. If you need help updating your profile, grab one of your kids and even more, your grandkids. They are great in this social networking age we live in.
Madison High School Class of 1966 at the 50th Year Reunion
Class of 1966 - 50th Year Commemorative Bench - Donated to Madison High School at the reunion in 2016