Ruston High School

Class Of 1981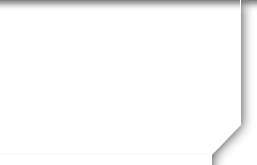 Message Forum
09/21/11 08:18 PM
#2

September 21, 2011

Hi, I would like to know are there any members of the class of 81 be expected to participate in any activities that they were a part of during high schoool?

Sincerely,

Cha'Ketha Houston
10/05/11 11:05 PM
#3

Do you mean at the football game? Like band, cheerleader, etc? If so, no....just going to sit together in the Cat Box at the north end zone.
10/16/11 08:47 PM
#4

I had a great time at the reunion. It was great to see everybody. Thanks to those of you who set up the web site and planned out such a nice evening. Also thanks to all of you who came from such long distances.
10/17/11 08:25 PM
#5

Wow! Seeing every one of you, your families, friends, etc....I'm overwhelmed by your kindness and enthusiasm. With the severe back pain I'm suffering, it was heartening to get reacquainted with all of the class, and to receive everyone's support and encouragement. The reunion meant more to me than anyone can imagine. Thanks for making me feel welcome.

Shameless plug: I haven't updated my profile yet, but I hope that you will trek over to Amazon (or to Lulu.com) and check out my novel Halo of Horror, a yarn about Secret Agent X, a master of disguise who uses his talent by solving weird crimes and fighting weirder criminals. If you liked Mission: Impossible or even the old Indiana Jones movies, this is the kind of story for you. And I'm working on a fourth novel, right now.

Best to all,

Steve
10/19/11 05:58 PM
#6

Sorry to pass on such tragic news, but here it is. Helene Chemaly Erickson did indeed pass on, the result of being killed in a hit and run accident, back on October 24, 1998. Here's a link/tribute, should any of you want to read it.
10/19/11 06:16 PM
#7

I thought so. I lived in ATL and remember seeing it on the news and thinking that was one of my high school classmates. Thanks for tracking it down... Cynt
10/19/11 09:44 PM
#8

Thanks for the info, Stephen. I had no idea. I have updated the In Memory page. Incidentally, if anyone knows the year deceased and/or a link to the obituary for the other classmates listed, please send me a message or post it here and Richie or I will update the info.
08/04/12 07:19 PM
#9


as of now. Scheduled for a biopsy tomorrow morning.
12/24/12 08:52 AM
#10

Stephen,

Any update on Greg Alexander? I am just now checking in and seeing your post.
UA-86188224-1