Skyline High School
Class Of 1967
In Memory
Karen Graham (Matheson)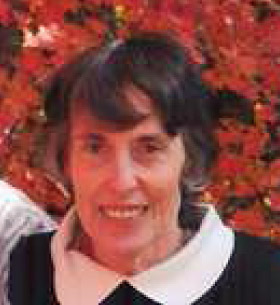 Karen Matheson
Richfield, Utah
Karen Geneal Graham Matheson, 63, passed away January 4, 2012 after a courageous battle with breast cancer. She was born October 21, 1948 in Salt Lake City to L. Jack and Lucille James Graham. She graduated from Skyline High School and attended the University of Utah. Music was one of her many talents. She married Terrill Harrison Matheson June 17,1972 and was later sealed in the Salt Lake Temple. Karen and Terry are the parents of three children: Danette, Cody and Darci. Karen and Terry lived in Salt Lake City, Henderson, Nevada, Elsinore and most recently in Richfield.
Karen has always been active in the LDS church and has been able to use her musical talent as ward organist and pianist for Primary and Relief Society. She was a sales associates at Wal-Mart. Karen has served people her entire life and anyone who crossed her path knew what a bright and shining light she was. She will be greatly missed.
Karen is survived by her husband Terry; two of her three children: Danette (Jared) Sides; Cody (Amanda) Matheson; six grandchildren; mother, Lucille Graham; brothers, Gordon (Lona), Kelvin (Marlena) and Jim (Karen). She was proceeded in death by daughter, Darci Schimming and father, L. Jack Graham. Funeral Services will be held on Saturday, January 7, 2012 at 11:00 a.m. in the Richfield 11th Ward, 985 So. 400 W., Richfield. Friends may call Friday evening from 6-7:30 p.m. in the Magleby Mortuary, 50 S 100 W, and Saturday at the ward chapel from 9:30 to 10:30 a.m. Burial will be in Monroe City Cemetery. Funeral Directors: Magleby Mortuary, Richfield, Salina and Manti.
The family would like to thank Hospice for their kind and compassionate care. In lieu of flowers the family requests donations to help with funeral expenses to Magleby Mortuary in Karen's name.