Skyline High School
Class Of 1967
In Memory
Marcia Heugly (Scardiglia)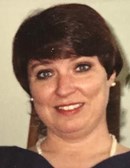 Marcia Scardigli
1949 – 2018
Phoenix - Marcia Scardigli passed away March 22, 2018 at her home in Phoenix, Arizona. She was born September 11, 1949 in Salt Lake City, Utah.
Marcia is preceded in death by her husbands Jim Kelpner and Lido Scardigli. She is survived by sisters, Helen McKnight, Vero Beach; Florida, Zondra Barth, Phoenix, Arizona; Nancy Kitchell, Scottsdale, Arizona; and her brother Paul Heugly and his wife Wendy Heugly, Bountiful, Utah; twelve nieces and nephews, and two god children.
She attained a prominent job with Futjitsu in Santa Rosa, California after working in Silicon Valley for several years. Her position with Futjitsu sent her on many wonderful trips around the world until her retirement. Her later years were clouded with health challenges.
At Marcia's request, no services will be held. Her ashes will be spread at sea off the coast of California with the assistance of Research for Life. In lieu flowers, contributions in memory of Marcia can be made to Hospice of the Valley, 602-530-6992; www.hov.org.
Published in The Arizona Republic on Mar. 28, 2018