Skyline High School
Class Of 1967
In Memory
Marsha Maxfield (Kilgore)
Marsha Kilgore
FEBRUARY 23, 1949 – DECEMBER 8, 2020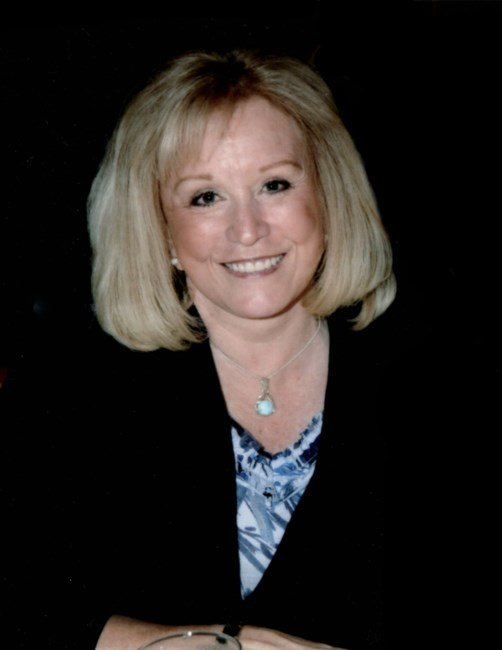 Marsha Maxfield Kilgore, age 71, passed away peacefully on December 8, 2020 after a courageous battle with cancer. She was born in Ogden, Utah to VerNile E. Maxfield and Kathryne Waller. Marsha married her sweetheart, Ed Kilgore II, for time and all eternity in the Salt Lake Temple of the Church of Jesus Christ of latter-day Saints on August 27, 1969.
Marsha's life was a living example of her favorite scripture found in Doctrine and Covenants 88:119, "Organize yourselves; prepare every needful thing; and establish a house, even a house of prayer, a house of fasting, a house of faith, a house of learning, a house of glory, a house of order, a house of God." She worked as a surgical scrub technician until her first child was born. She devoted herself to her children, their comfort, safety and development. She was willing to share those skills with anyone. Over the years, she created an environment that was home to family and friends. Her children and grandchildren are striving to emulate her example. Marsha had a deep faith in the gospel of Jesus Christ. She served in many capacities within The Church of Jesus Christ of latter-day Saints as a teacher, leader, and mentor in the young women's organization. She served alongside her husband in a young single adult stake, served as a missionary for two years developing a young women's camp in Shelton, Washington, and a two year medical mission in the Caribbean. Up until her passing, she was serving as a volunteer in the missionary department health services, training other senior couples to serve throughout the world.
Marsha is survived by her husband, William E. Kilgore II. Children: Kristen Webb (Jeffrey), Rachael Hodson (Dain), Jessica Dunyon (Adam), William E. Kilgore III (Shannon), Meghan Allred (Aaron), Katie Kanooth (Aaron). Grandchildren: Michael Webb, William Webb (Carly), Tyler Hodson (Elisabeth), Jaris Dunyon, William E. Kilgore IV (Amanda), Travis Hodson, Lauren Kanooth, James Dunyon, Sariah Kilgore, Trevor Hodson, Audrey Kanooth, C.J. Kilgore, Alexa Hodson, Ashley Kilgore, Josie Webb, Kyra Dunyon, Rachael Kanooth, Katelyn Kilgore, Thomas Kanooth, Kjersten Dunyon, Ethan Webb, Ella Kilgore, Andalyn Allred, Sloane Allred, Monroe Allred. Great-grandchildren: Evelyn Jade Hodson and soon-to-be born baby Kilgore. Her brothers: Jim Thurman (Wanda), Kent Maxfield (Jennifer), Brian Maxfield (Jan), Tom Kilgore (DeAnn), Jim Kilgore, Mike Kilgore (Judy) and her many nieces and nephews. All of these she loved and touched deeply. Preceded in death by her parents VerNile & LaVerle Maxfield, Kathryne & Michael O'Donnell, and grandson Jacob Webb.
Published by Wasatch Lawn Memorial Park & Mortuary