Skyline High School
Class Of 1967
In Memory
Faune Taylor (Smith)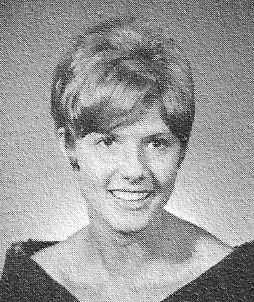 Faune LaRue Taylor Smith
Salt Lake City, UT - Faune Taylor Smith, age 64, died September 8th, 2015 after a 3-year battle from complications of Multiple Myeloma. She was born December 16, 1949 in Evanston, Illinois to Verl LaRue and Marilyn Kennedy Taylor. Faune was a devoted wife, mother and grandmother. She married Wayne D Smith on May 14,1971, solemnized in the Salt Lake LDS Temple. Together they raised three sons: Brannen, Cade and Austin.

Faune had an unusual zest and enthusiasm for life and learning. After her children were raised, she went back to school and completed numerous academic degrees with her main interest and focus on the neurosciences and psychopharmacology. She received her Ph.D. in Psychology from Brigham Young University and her Post-Doctoral Master's Degree in Clinical Psychopharmacology from Alliant International University. Subsequently, she worked as a clinical psychologist at Center for Change, an in-patient hospital treating eating disorders and then worked, and was affiliated with the University of Utah Neuropsychiatric Institute for many years. She enjoyed a private practice that gave her great joy and meaning in her life and she treasured her patients dearly. Faune was able to influence more than her patients as she spoke at conferences, gave motivational speeches and many lessons and seminars to LDS groups.

Faune was active and faithful in the LDS church and enjoyed a variety of callings that took responsibility and perseverance. She enjoyed working with women and the youth and spent many years serving in Relief Society and the Young Women's organization.

Faune is preceded in death by her brother David Wayne Kennedy Taylor. She is survived by her parents, Verl and Marilyn Taylor, husband, Wayne D Smith and children: Brannen Smith, Cade Smith (Ingrid), and Austin Smith. Also survived by sisters Lenora Johnson (Craig), Darlene Braden, and brothers Lamar Taylor and Rex Taylor and numerous nieces and nephews. She is also survived and adored by her three granddaughters: Cicely, Kemry and Brynn Smith.

A heartfelt thanks to those who influenced, mentored and who gave wonderful care-giving to Faune.
Funeral services will be held at 11 am, on Monday September 14th 2015 at the Granite Ward 9245 Quail Run Dr. (2320 E.) Sandy, Ut. A visitation of family will be held from 9:00am-10:30am prior to the service. Interment will be at Wasatch Lawn Memorial Park.

Published in Salt Lake Tribune on Sept. 12, 2015