Skyline High School
Class Of 1967
In Memory
Wayne S. Prodnuk
WAYNE STIRLING PRODNUK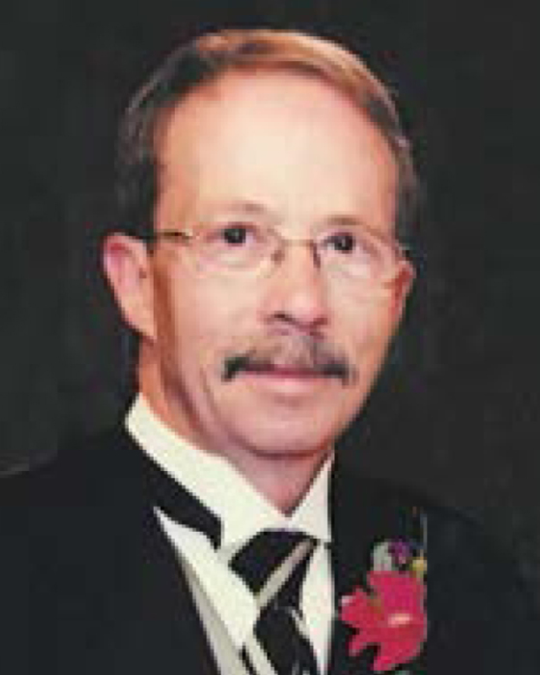 Our beloved husband, father, grandfather, son, brother, uncle and friend passed away peacefully on January 13th, 2018. Born to Thomas Stirling and Edie Prodnuk in Vancouver, British Columbia on June 29, 1949. Moved to Salt Lake in 1959 & graduated from Skyline High School in 1967 where he lettered in golf.
Wayne served honorably in the Army before developing a love for cooking. He began his cooking career at Alta's Goldminer's Daughter Lodge where he was taught by the best, Jim and Elfriede Shane. He eventually worked at restaurants in St. George, and Salt Lake (Village Inn, The MoonRaker, Pancho Villa, Joe Vera's.) Creating, cooking and sharing good food with friends and family were essential threads of Wayne's fabric.

Later Wayne worked at Artistic Printing with good friends, retiring after 22 years. Wayne brought his unique sense of humor to any situation, bringing laughter and joy to all he touched.

Wayne was a lifelong golfer and was proud of getting 6 (and one-half) holes-in-one. Wayne was passionate about golf; every good course he played; every past golf-partner & friendship he made through golf. He especially cherished his weekly golf rounds with his brother Gerry and friend Phil.

Married for 37 years to Grace Finch. He was so pleased that he and Grace prepared all the food for their wedding & reception as well as their son's rehearsal dinner. Wayne had two sons, Daniel and Paul. He found no more pleasure in life than the time he spent with his sons and their families. The most recent trip to California visiting brothers with Daniel & his family was one of many special highlights.

Survived by wife Grace; son Daniel (Courtney); son Paul (Shawna); mother Edie; sisters Penny, Candy (Shaun); Susie (Todd); brothers Gerry (Carolyn), Sid, Steve (Huong); four grandchildren; and many loving in-laws, out-laws, aunts, nieces and nephews.

Thank you to the wonderful physicians and staff at Huntsman Cancer Hospital for all the excellent care, respect and compassion they provided.

Graveside service will be held Monday, January 22 at 11:00 a.m. at the Utah Veterans Memorial Park, 17111 South Redwood Road, Bluffdale. Celebration of life to follow. Wayne is now on-tee with his father Tom & uncle Vic. Wayne you're up!

Guestbook to post messages and tributes for the family available at: HolbrookMortuary.com

Published in Salt Lake Tribune on Jan. 21, 2018