Highlands High School - San Antonio, TX

Class of 1966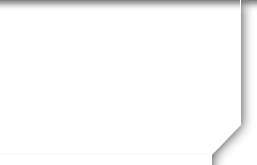 In Memoriam
Terry M. Horan
Charlie Bobbish - 12/28/16
Hi Everyone
I received this note in the mail yesterday -
"Dear Bobbish family
My name is Barbara Horan. I am Terry's sister-in-law. I am sorry to bring you the sad news that Terry passed away this past August 13th. He had diabetic ketoacidosis, and ultimately died of kidney failure. While he was in the hospital, his phone was stolen, so we have been unable to contact his many friends. Thank you for the Christmas card."
Barbara included Terry's obituary:
"Terry Marshall Horan went home to be with the Lord on Aug. 13, 2016 at the age of 68. He was born January 19, 1948 in Killeen, TX to Capt. Robert Marshall Horan and Ina Frances Horan. He grew up in the mid-west and later moved to Texas where he received a bachelor's degree from UT Austin and later a master's degree from St. Edwards. He worked many years for the Health Dept. in Radiation Control. His passions in life included motorcycle travels to the National Parks, HOG Clubs, and charities, guns and marksmanship and card games with family and friends. He was an inspiration to many because of his active life despite leg amputation. He was preceded in death by his brother Gary Bruce Horan and his father Robert Marshall Horan. He is survived by his mother Ina Frances Horan of San Antonio, his son John (Jack) Horan of San Jose CA, and his daughter Sue Ann Horan of Pittsburgh PA. He also had two granddaughters Maya and Ally. His family will have a private memorial service."
Terry faced so many challenges in his life, and never let any of them get him down. His father, Robert, was KIA in Korea in October, 1950, so Terry never knew him. I think the fact that his dad was a West Point grad drove Terry to attend a service academy; because he wanted to fly, he chose the Air Force Academy. There another challenge rolled his way. He was assigned to Cadet Squadron 4. While all 24 squadrons were demanding for freshmen, 4th (and 14th), was a veritable Dante's Inferno. To highlight the differences, I was in 21st squadron. It was demanding but fair. If you didn't screw up, life was challenging, but tolerable. If you screwed up in any way, upperclassmen made life miserable, but that was a temporary condition. In 4th, no overt screw-up was required to bring on a round of harassment (under the guise of "training") from the upperclassmen – you merely walked out of your room each morning and it started. Again. Day in and day out for almost a year.
Terry endured that brutal freshman year with a grin and a great attitude. Any time our paths crossed, he was always upbeat. But that first year took its toll. All of us were knocked a bit off balance by the "system". In Terry's case, his academics suffered, and first year calculus simply didn't "stick"; as a result, he struggled with second year calculus our sophomore year. In June of 1968, we were talking after a parade, and he told me he hadn't passed it, and was being dismissed. After expressing regrets, I asked what he was going to do. He just shrugged his shoulders and smiled. He said he didn't know, but he'd make the best of it somehow.
Our paths diverged until the class of 66 30th reunion. I saw a bearded person sitting at a table, wearing a black Harley shirt and pants. I did a double take and lo and behold, it was Terry. He had indeed made the best of it – he had gotten it together with math, earning a Bachelors and Masters, and was in the midst of his career as a nuclear engineer. But he was not without a challenge. A motorcycle accident had landed him in a hospital for 271 days, and cost him a leg. But he was the same old Terry – positive attitude, leading an active life – not looking back with regrets, looking ahead with a smile on his face.
We enjoyed our renewed friendship for the next 20 years, sharing a lot of laughs, swapping advice on shooting, and getting together occasionally when Karen and I were in San Antonio. He especially enjoyed calling me whenever a major snowstorm would hit the Boston area, to rag me about how nice it was in Pflugerville. And now he is gone. Anyone who didn't know Terry well missed out on a man of character, with an immutable positive outlook on life. He was a great friend and classmate, who bore challenges with grace. RIP Terry
Charlie