Highlands High School - San Antonio, TX

Class of 1966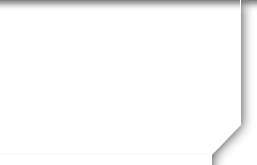 In Memoriam
Darlene Elaine Wiggins
Darlene E. Boisvert
Darlene E. Boisvert
November 17, 1947 - September 26, 2010

Pipe Creek Darlene Wiggins Boisvert Ph.D. born November 17, 1947 in San Antonio, TX, left this plane of existence on Sunday, September 26, 2010. She will be greatly missed by her partner, her family and many friends.

She graduated from Highlands High School in 1966. She graduated Summa Cum Laude from Trinity University in 1970 and then went on to receive her Ph.D. in Psychology from the University of Nebraska in 1978.

She was among many things, an inspiring teacher, a dancer, a demanding mentor, a rabblerouser and past president in the local Bandera County Democratic Club and a champion of the underdog. Her most passionate protective nature came out with the er, defenseless members of our society, animals and children. She was a volunteer with the Cowboy Capital Pet Assistance League in Bandera and a devoted investigator for Child Protective Services in San Antonio. Despite her diminutive size, she was a fearless warrior for what she believed to be right undaunted when speaking truth to power. Conversely, she had a marvelous sense of the ridiculous, and laughter was always a gift she gave to those who could accept it.

According to Darlenes wishes, there will be no visitation or services at this time.

The family suggests that donations in her name be made to CCPAL, Cowboy Capital Pet Assistance League P.O. Box 2200 Bandera, TX 78003.