Debra Lynn Kimbell
November 24, 1949

–

April 9, 2019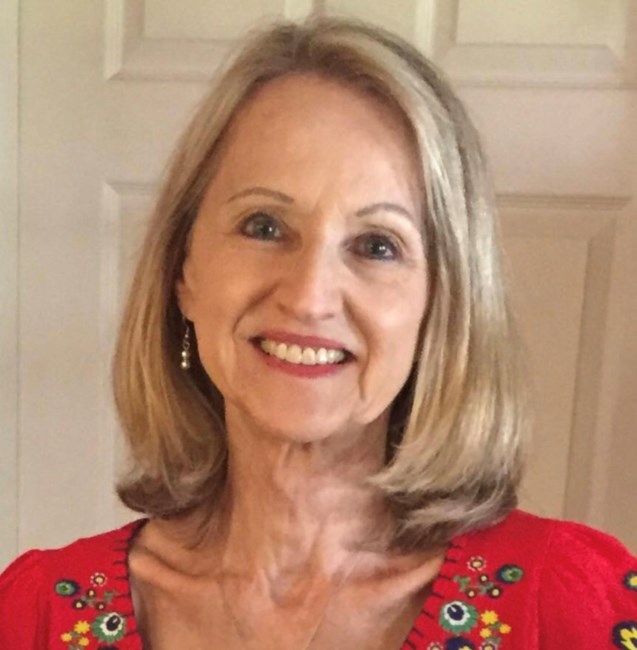 Debra Lynn (Son) Kimbell, age 69 passed away on April 9, 2019. She was born in Independence, Kansas on November 24, 1949. Debra worked as a Building Supervisor for the Coates Center at Trinity University for 30 years. After retiring, she enjoyed volunteering at the Kirby Senior Center, cheering on the Spurs, and gardening.
Debra proved to be both strong-willed and courageous as she battled cancer. The fight is never easy, but she handled it with unmatched strength and dignity, inspiring everyone around her. Debra was a beloved wife, mother, grandmother and friend who will be greatly missed by all who knew her.
Debra was preceded in death by her parents, Lawton and Betty Son. She is survived by her husband of 35 years, Keith Kimbell; daughter Amie Saxon (husband Mark); sister Kathy Stephens-Arnold; grandchildren Hunter and Shyloh; and nephew Tyson (wife Lindsey).
A Memorial Service will be held at Sunset Funeral Home Chapel on Tuesday, April 23rd at 3:00 pm. In lieu of flowers, donations may be made to the American Cancer Society at www.cancer.org.
From Trinity University:
Kimbell joined the Trinity University staff in 1977 and served as building supervisor for the Coates Student (then-University) Center until she retired in June 2006.
The Coates Center is a major gathering place for students and the site of numerous campus events, and Kimbell had a direct hand in most of the activities that took place there. She worked tirelessly with University constituents and the public to ensure the facilities they used met their needs, and Margaret Farris, former coordinator of student organizations, explained that Kimbell was "a friendly face to students and Trinity employees alike." The many students she hired and trained as student managers and Tiger's Den staff modeled her strong work ethic and attention to detail. Active in the life of the University, Kimbell was the intramural co-rec racquetball doubles champion in 2000-2001. She also served on several University committees and was honored with the Helen Heare McKinley Award for Employee Excellence in 2005. In retirement, Kimbell enjoyed cheering for the Spurs, gardening, and volunteering at the Kirby Senior Center, where she was Volunteer of the Year in 2013.
Kimbell is widely remembered by Trinity faculty, staff, and former students as the warm, welcoming face of the Coates Center. Coleen Grissom, English professor and former vice president of Student Affairs—whose responsibilities included the Coates Center—said, "Debra was admired, loved, and valued during her years at Trinity University. For many first-comers to the campus, the first stop for directions and information was the Coates University Center, where Debra's beautiful face and warm smile welcomed them to campus. During my years in Student Affairs, I considered her among the most committed staff members who represented the best of Trinity."
Karen Risley, former assistant to the vice president for Enrollment and Student Retention, said, "Above all, Debra remained a loyal and trustworthy friend to me. She took extreme care in her position ensuring any visitor from on- or off-campus received a warm welcome and that their needs were met. She always shunned the spotlight but showered praise on the many student assistants she employed throughout her nearly 30 years at Trinity."