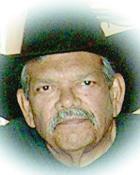 Alfredo G. Muniz "Big Fred" age 66 went to the Lord on Nov. 27, 2013 after an extensive illness.
He was born in San Antonio Sept. 8, 1947 to Alfredo and Esther Muniz, who he will be reunited
with in heaven. Fred is loved and will be greatly missed by his wife Carol, son Stephen (Amanda),
brother Michael (Lynn) his nephew Eric and many friends. Fred graduated from Highlands HS '66
where he was a member of the marching band. He was also a member of NARD, PNWU and
IATSE #76 being a Stagehand for 30 years. Fred enjoyed fishing but his first love was barbequing
and turning the meat. A memorial service will be held at 2 p.m. on Dec. 13th 2013 at Holy Name
Catholic Church 3814 Nash Blvd. San Antonio, Tx. 78223. In lieu of flowers donations may be
American Heart Association
or the American Kidney Foundation.
Published in Express-News on Dec.11, 2013