Saturday Morning Golfers
The Gals. Kim (Egr)Brath, Julie (Faltys)Bidoux, SeAnn(Mason) Haynes, Peggy (Johanson) Dolliver, Dori (VanArsdale)Kroeger
The Golf Studs, front row Dennis Dolliver, Dan Cerny
middle, Bill Egr, Tony Hruban, Scott Krejci, Frank Theisen, Alan Kruse
back Jeff Kracl, John Berglund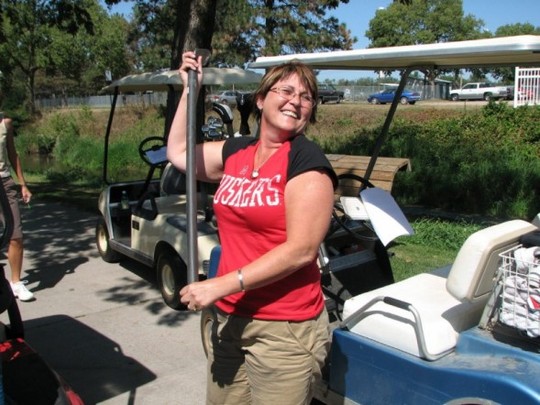 SeAnn getting ready for her ever first golf outing.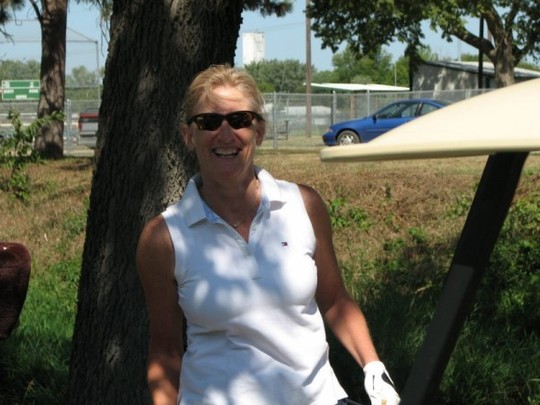 Kim (Egr) Brath
"No you have to hit it over here into the hole"
John Berglund Tees off. Wow, no wonder he can't hit the ball straight!
You loose another Ball?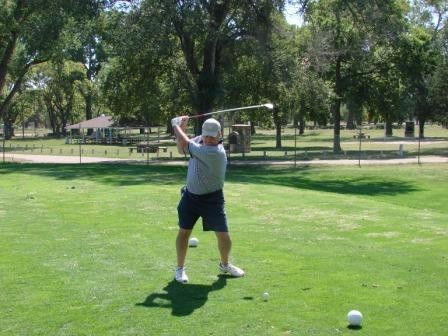 Frank Theisen shows his form.
Kim, Frank and Dan take a break in the shade.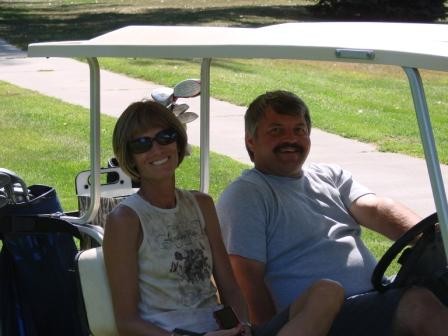 Peggy Dolliver and Alan Kruse awaiting to tee off.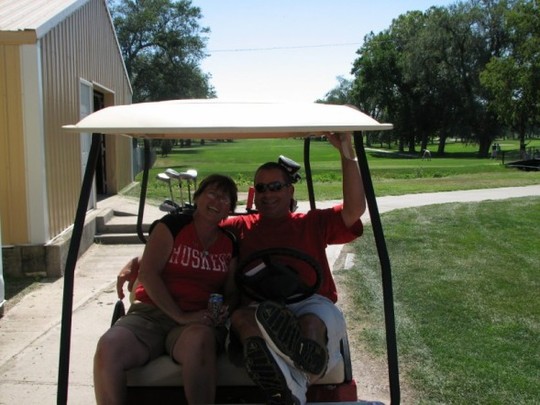 I think they may have had a bit too much happy juice.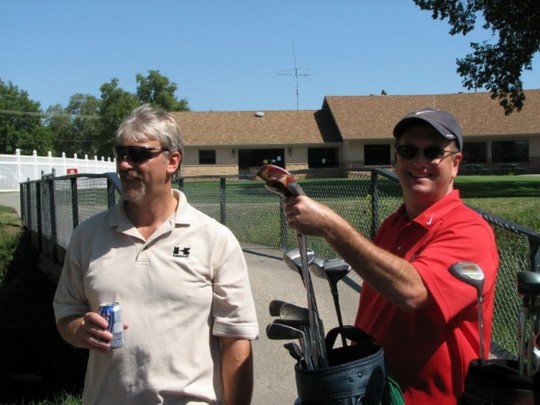 Jeff Kracl, John Berglund
The Payne Stewart tribute.
OK now on 3. 1...2...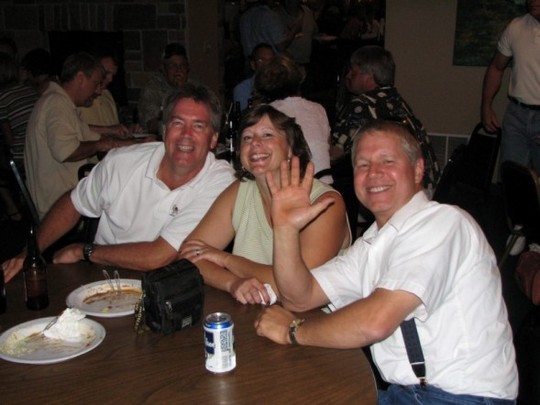 Bill Egr, Sharon (Novacek) Kovar, Mark Chappell
Bonnie (Kasik) McPhillips, Eileen Bergt
Dan Cerny,guest Jane Crister, Alan Kruse, Lettie Bruckner(Richard's wife)
Dennis Dolliver, Ann (McNally)Ladwig
Richard Bruckner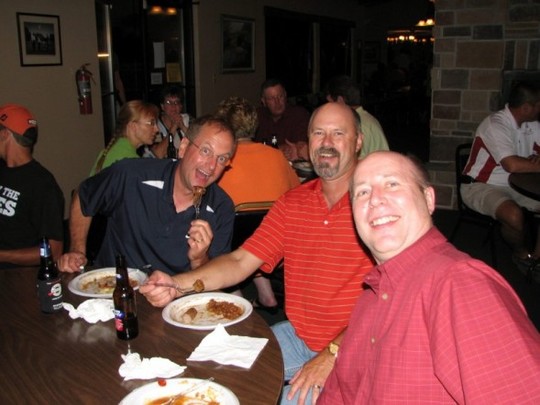 John Berglund, Scott Krejci, Stuart Krejci
Frank Theisen, Kevin Marking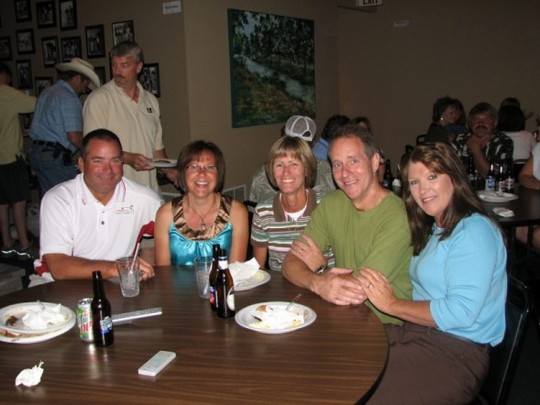 Dennis Dolliver, Julie (Faltys) Bideaux, Peggy Dolliver, Randy Esterling, Kim (Novak) Grossnicklaus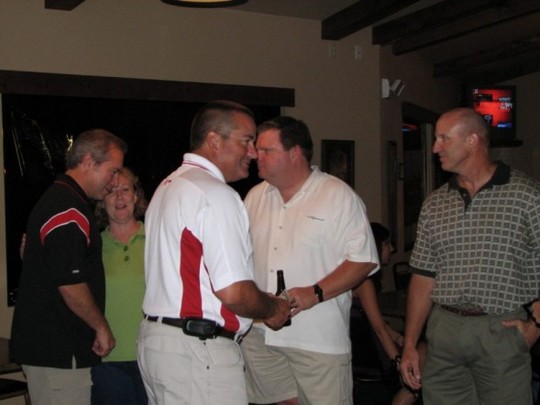 Dave Capoun (Class of '79 loser), Ann (McNally) Ludwig,
Dennis Dolliver, Tim Healy, (are they dancing together?) and Steve Huber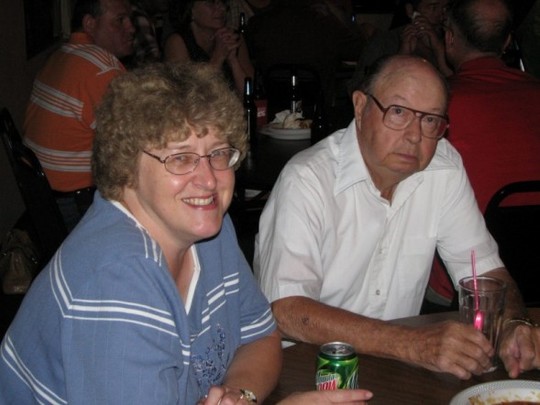 Jane Dvorak, guest Lonnie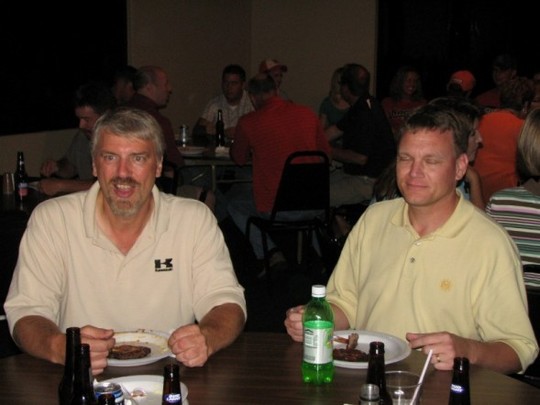 Jeff Kracl, Tony Hruban-wake up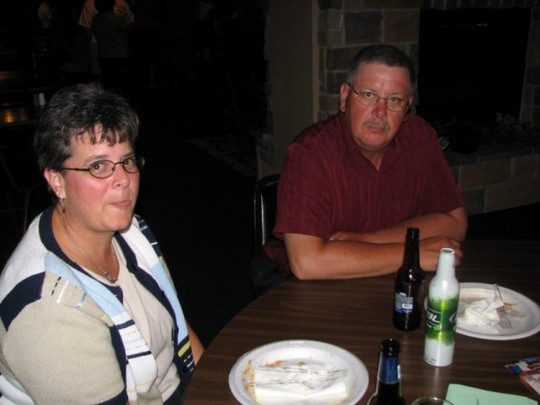 Sue and Larry Loseke
"79ers Lori Berglund, Kerri Healy
Bob (Smiley) Tomcak, Dori (VanArsdale) Kroeger, Brian Goff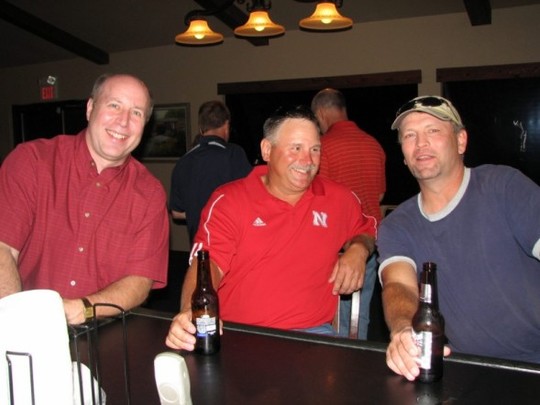 Steuart Krejci, Chuck Zelasny, Scott Marco
Sue (Rickert) Krejci, Suzie Krejci, Deb Kracl
Tim Healy, Steve Huber
Sunday Horseshoe participants
Horseshoe champions SeAnn and Richard recieve their trophies from Jeff Kracl
Brian Goff displaying his shoes form.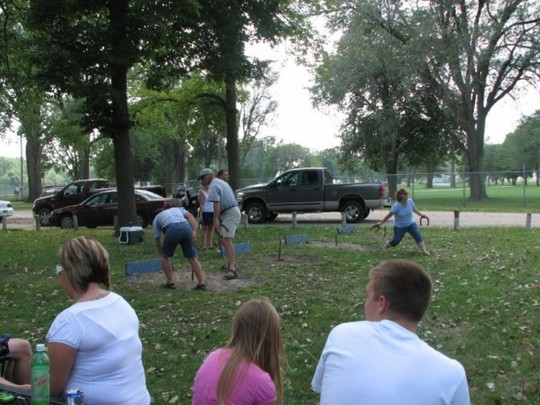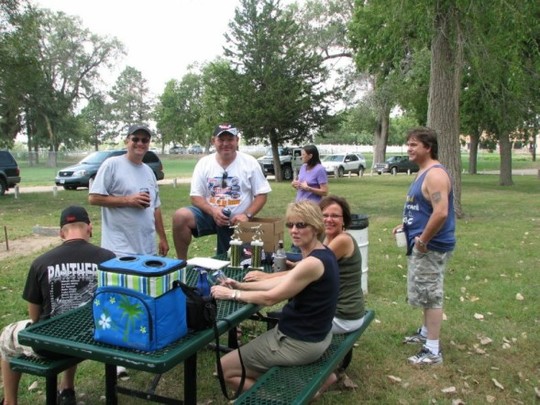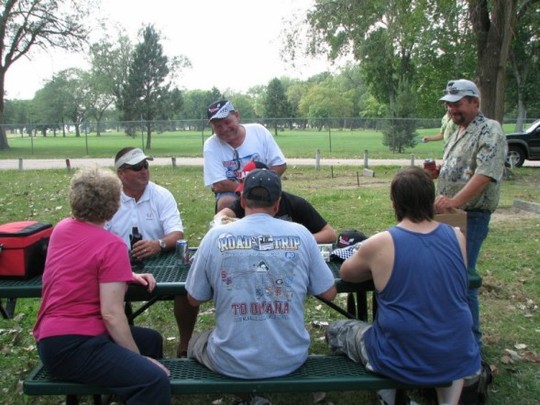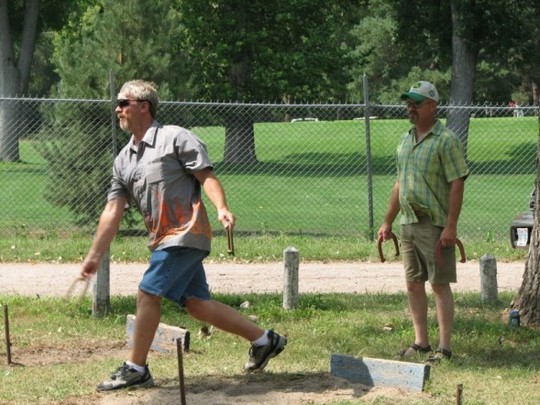 Jeff throws as Scott Krejci looks on, laughing probably.
Yes, I can balance on one foot.
Kevin Zrust lets a ringer go.
Julie Bideaux, Peggy Dolliver