Ingraham High School

Class of 1971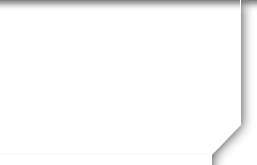 2021 Reunion - Comfort Level Survey - 2-2021
2-24-2021:
Dear RAMS,
Resending the survey request. If you have already responded, please ignore this request. Thanks!
Dear Ingraham Class of 1971,
This year marks our 50th year since graduation.
Reunion preparations have been underway for many months. Ensuring a safe and enjoyable event is our priority.
We have a date: Friday, September 17, 2021
We have a venue: McMenamins Anderson School in Bothell
From our vantage point, September 2021 is not a slam dunk. We have no idea what directives we will be receiving at a state or federal level in the Fall. We realize most of us are vaccine eligible and that, for those in our class who choose to be, many attendees may be vaccinated by then. As of today, though, how do you feel? We have the option of keeping this date or rescheduling the reunion to a later date.
What precautions would we need to put in place that would provide you with a high enough level of comfort to attend the reunion on the planned date of September 17, 2021?
Please respond to the following survey and provide us with your valuable feedback.
If you have any questions, have an issue submitting the survey, etc, you are always welcome to contact Anne at 206-849-2777.
Thank you for your time and feedback!
Go Rams!
Your 50th Reunion Core Team:
Steve Day - Chair
Brenda Brown
Dan Hanson
Sue Lidston
Anne Proffitt
Joe Cachero - Creative Design, Cachero Design
PS The results you see here do not represent all survey results. Classmates not registered on the website are sending their answers directly to Anne. All survey comments are kept anonymous unless you choose to share them. Anne does not identify who submitted specific survey comments to anyone, including the other Reunion Core Team Members.
You must be a member to submit this survey. If you are a member please log in first. You can't submit this form until you've logged in.
* Answer Required

1)
* Covid-19 precautions: If the following are in place, I would attend the reunion (check as many as apply) - OR - I don't plan to attend:



| | |
| --- | --- |
| | 6' distancing – tables, people (as possible) |

| | |
| --- | --- |
| | staff wiping down all surfaces |

| | |
| --- | --- |
| | all classmates wearing masks* when not eating or drinking |

| | |
| --- | --- |
| | outdoor area available outside of our banquet room |




*The Reunion Team is not willing to be the "mask police". We will ensure all other precautions are in place.
| | |
| --- | --- |
| 2) | Covid-19 precautions: These Covid-19 precautions are unnecessary; I would attend the reunion whether these are in place or not. |
| | |
| --- | --- |
| 3) | Covid-19 precautions: Even if the Covid-19 precautions listed in Question #1 are in place, I won't attend the reunion. |
4)
If you are planning to attend, are you bringing a spouse/partner/guest?

Yes No


If you are not attending, skip this question.
5)
If you are planning to attend and bringing someone, do your Covid-19 preferences also reflect theirs?

Yes No


If you are not attending, skip this question.
6)
Based on what you know today, if you are planning to attend, how many people are you comfortable having seated at your table?




If you are not attending, skip this question.
| | |
| --- | --- |
| 7) | What else would provide you with a level of comfort in order to attend the Reunion? |
| | |
| --- | --- |
| 8) | Optional: Any other comments or questions? |