Ingraham High School

Class of 1971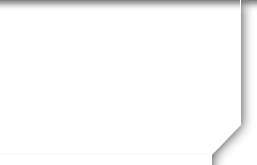 2022 POLL: 50th REUNION: SHOULD WE MOVE THE DATE AGAIN??
Dear Classmates,
We rescheduled our original 50th Reunion from September 2021 to June 2022 based on the following classmate survey data collected in 2021:
Classmates told us that they wanted to wait and schedule the Reunion when we aren't required to wear masks. Some felt it is already difficult to identify faces 50+ years later; the masks only make it more difficult.
Classmates also told us that they want to hold the Reunion when we no longer have to observe Social Distancing. People want to hug!
We had a significant number of classmates respond to the poll last year. With that strong feedback in mind and the Omicron variant currently a challenge, we are polling you again regarding the upcoming 50th Reunion currently scheduled for June 10, 2022.
Thank you for your time and participation!
You must be a member to submit this survey. If you are a member please log in first. You can't submit this form until you've logged in.
* Answer Required

| | |
| --- | --- |
| 1) | * On a scale of 1 to 10, (with 10 being high - Yes I will attend and 1 being low - No, I won't attend), given what we know *today* about the pandemic, please rate your likelihood of attending the June 10, 2022 Reunion at McMenamin's in Bothell. |
2)
If you rated question #1 a score of 5 or lower, do you think the Reunion should be moved to a future date? (We are considering August or September 2022 but the date is not confirmed.)

Yes No
| | |
| --- | --- |
| 3) | If you plan to attend, what factors are influencing your decision to attend the 50th Reunion: |
| | |
| --- | --- |
| 4) | If you don't plan to attend, what factors are influencing your decision to not attend the 50th Reunion: |
5)
* If you are planning to attend, will you bring a spouse/partner/guest?

Yes No
| | |
| --- | --- |
| 6) | * Is there any other feedback we should consider? |
This survey ended on 01/26/2022.