Buena High School

Class Of 1979



Not a member?
JOIN HERE
Find and click on your name.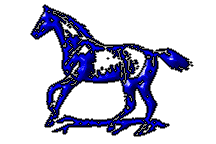 ANNOUNCEMENT MARCH 24, 2020:
The video slideshow shown at the 40th reunion can now be viewed on YOUTUBE via the links listed below. If you'd like a copy on DVD, please contact Sally (Ryan) Arvizu at 480-200-0819 or salarvizu@gmail.
Praying that everyone is staying safe and healthy during these unprecedented times.
Part One: https://youtu.be/ysF0dKZy7bE
Part Two: https://youtu.be/m_cnyN4fTOE
Here is the Link to the 40th Reunion pictures.

(please excuse the additional pictures after our Reunion, some of you will enjoy looking at the BHS78 Reunion pictures taken last year)
Check out our Class Facebook page for pictures and comments on our 40th Reunion : BUENA 79 REUNION https://www.facebook.com/groups/2348871115341882/?tn-str=*F
GO COLTS
December 28th Xmas reunion!! Looking Great!!

C/O 79& 80 Holiday Get Together 12/12
50th Birthday Bash Pictures
Click on the cake below
"Happy Hour Social" on July 4th at APPLEBEES in SV....We still got IT!!!!.


| | |
| --- | --- |
| | Barbara Poole ('80), Lori Fisk ('80), Debbie Johnson Nikitas ('80), David Gibbs ('80), Brooks Browne ('79), Tracy Brown Robinson ('79), Tony McMullen ('80), Cindy Meyer ('80), Grant Thomas ('80), Edie Trusty ('79), Gene Grinde ('79) |
A "Photo Gallery" feature for everyone to add pictures to..click on the camera below to take you to the page...we'll start with recent family pictures, but we can add different categories too... just let me know what you would like...
We still Look GREAT!!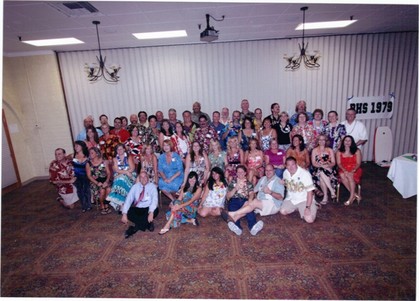 "Truly great friends are hard to find,
difficult to leave, and impossible to forget" ~ G. Randolph
It's hard to believe that we have been out of high school as long as we have. There have been many changes, experiences, heartaches and triumphs in our lives over the years. Let's face it, high school was a very strange time for us; hormones, self-discovery, uncertainty, friendships, cliques ... but that's all in the past. We've grown, changed and endured. We should be called the BHS Family of 1979
"Our Friends Are A Very Important Part Of Our Lives. Treasure The Tears, TreasureThe Laughter, But Most Importantly, Treasure The Memories."
______________________________
Check out this cool BHS forum website, free to join, click here. Good site to get your senior picture. Another fun and free social site is: www.facebook.com ______________________________

Several pages now have their own "Playlists". This one has the most songs for you to enjoy. No need to use the POP-OUT player, unless you want to. You will then have to turn the Playlist off on each page you go to.... Enjoy.....
This website was created to promote, celebrate and reconnect with all members of Buena High School Class of 1979.Your participation is

essential

for it to succeed!
Please Note: This site is for attendees and graduates of Buena High School, Class of 1979. It is completely FREE to all of the above and is privacy protected. And, there will NEVER be annoying advertising on this site.


We need your photos, updates, and memories to enhance this site as well as to make certain it represents ALL of the members from the BHS Class of 79. Even if you haven't attended a reunion, nor kept in touch at all since graduation, we ask that you please take the time to update your profile and maybe even submit a photo or two. We're certain your fellow classmates would love hearing from you! And, you may even reconnect with an old friend! Your submissions will make this site fun, interesting and complete. So, add your own personal touch and see what happens!

297 of us Classmates as of 11/11/11 ..
"Build it and they will come"

Amazing! We began building this website in Sept, 2008 and more than 52% of our classmates have registered already. Around 5 of us log into this site daily! There have been more that 12,000"hits". With your help to keep spreading the word, we will continue to see new classmates checking in everyday! Let's keep it rolling...

Go COLTS !
PRIVACY NOTICE: All contact information (address, phone number, e-mail address) entered into this website will be kept confidential. It will not be shared or distributed. Your contact information is private: your street address, e-mail address, and phone number cannot be seen by the classmates unless you grant permission on your Profile. When someone clicks on your name, the only contact information they will see is your city and state and whatever information about yourself you choose to put on your Profile. Unless you explicitly grant your permission, your email address is not visible, although an email can be sent to you using the contact box at the bottom of your Profile page. Note, however, if you send a message to someone through their Profile page, the Classmate will see your email address so that they can respond.
Email notifications from this web site
: For those of you with spam blocking or email filtering capabilities, please add postmaster@classcreator.netto your email account as a safe sender in order to receive email communication from this web site. We are getting some "bounce back" emails from several of you and don't want you to miss receiving Email from other classmates! :)