Northwood High School

Class Of 1970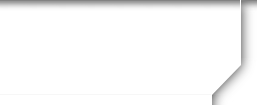 Mike Mierzwinski
Profile Updated:
January 19, 2022
| | |
| --- | --- |
| Residing In: | St. Augustine Beach, FL USA |
| | |
| --- | --- |
| Spouse/Partner: | Laura/ Peary HS, 38 years and counting! |
| | |
| --- | --- |
| Occupation: | Healthcare/ Pharmaceutical Sales Industry_retired 2016 |
Children:
Amy- FSU (born 1984)
Kevin-Stetson (born 1987)
| | |
| --- | --- |
| Military Service: | US Navy retired |
Comments:
Life's been good to me for sure-not exactly sure why but it has all worked out! After Northwood went to Mont College- got drafted (lottery number was 2) and went in to the US Navy. I enjoyed coming home on leave and visiting that wonderful establishment called the Corner Pub- I later ventured up to the Stain Glass Pub as it was also a popular watering hole. Went to Towson State (fell in love with the Orioles and the city of Baltimore though I remain a loyal/wishing Redskin Fan) on the GI Bill-thought about teaching Health Ed or PE-instead I became a Mont Co Paramedic as I was Navy Corpsman. I somehow migrated to the Pharmaceutical Sales Industry (I've worked for 3 companies with over 35 years in the industry and just caught a lucky break to get in to the industry).

I married a Peary HS Gal (my college roomate married her sister so it has been fun when the families get together). We have lived in Orlando, FL for 20 years- as my son says "I'm living the dream!" It's amazing that someone would hang out with me so long as I define the word "knucklehead." Everyday is a true adventure for me.

I have 2 wonderful children and they seem to have avoided the trials and tribulations that Dad encountered early on-must be their mother's genes.

Moved to St. Augustine, FL in 2010 (have lived in FL for 22 years) and also have a place in the TN Mtns-Florida's been great especially for ex-Navy guys like me-retired with 23 service in the Navy Reserves!

Loved my time at Northwood HS, muscle cars and motorcycles-I wonder how I never really hurt myself? What a crazy time but wouldn't trade it for anything.

I now ride bikes-not mortorcycles, mountain bikes and ride about 600 miles monthly- not sure why but doctor says it's keeping me above ground-which is good thing!
Elementary School
Forest Grove
Posted on: Feb 02, 2016 at 4:33 AM
I have fond childhood memories of David. We played endless hours together, mainly in Sligo Creek Park and Forest Grove Elementary. David was always so kind and generous! He will be missed but not forgotten.
Mike Mierzwinski