Carron Hall Vocational High Alumni

Classes of 1950 - 2002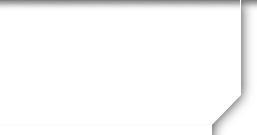 2016 Reunion Pictures & Videos
This reunion took place in Jamaica between July 29 and August 3, 2016 at the Jamaica Grand Bahia Principe. I think I can speak for all of us when I say the hotel looks the same as in the pictures.The rooms and bed were great. The scenery, spectacular and the food was very good.
Each day you would be surprised with something new on the menu. We got real Jamaican foods from Jerk Chicken, salt Mackrel, Cod fish, Bananna, Yam, Dasheen to name a few. The only think I was dissatisfied with was the Goat, it was some very nasty foreign Goat and I dont think anyone ate it. Fruit ranged from Jackfruit, Mango to Sweet Cup halves not to mention some delicious baked desserts and Ice cream.
ARRON HALL GRADUATION ATTENDANCE
We started with a visit to Carron Hall High School's Graduation on Wednesday the 29th. Most of us who went from the hotel, booked from the Tuesday so we could be there to get on the transportation to Carron Hall.
Four of us met with the Principal and Vice Principal in November last year, we were told that we could bring greetings at the graduation from the Alumni. I asked none other than Marnel Williams, a product of Carron Hall and a 1964 Alumni to do the honors. I also found my name on the program which was unexpected as I did not prepare a speech but luckily, I was told by The Graduation Director, that I would just be handing out certificates and other gifts to some of the graduating class.
The Vocational Alumni was there is great force as there were fifteen of us in attendance and we were all warmly received by the Principal and staff. The graduation took place at the Church across the street. We were seated front left of the Church. I handed out many certificatea and prizes and majority of our members were also asked to hand out certificates and prizes to the graduation class.
The Principal speech was long and I do not remember most of it but one thing stood out in my mind is that there are now 70% boys at Carron Hall. We were a girls school at one time after all, we should have at least half girls. What do you think?
We were treated with refreshments at the school afterwards. It was getting late so we headed to our transportation for the long ride back to Runaway Bay.
Thursday was the day that most people arrived at the hotel.
When we arrived the first day we saw some young ladies in blue skirt that asked if we wanted to go on a presentation of the Luxury side of the hotel and get some free gifts. We agreed and went. I wont get into the whole thing suffice to say we came back with two bags of stuff including a backpack type embroidered bag, another canvas bag, large bottle of Appleton Estate Signature rum, tshirt, sarong, jerk seasoning, beach towel and a lot more. So as we meet other Alum,s we told them about it and they also went on the tour and got their bags and gifts. Definitely an added bonus to the trip.
Friday night was out Meet And Greet and I suggested we do a 60s/70s Fashion show. This idea was suggested to me some time ago by Pearlean Bryan.
Six people entered the contest and it was so much fun. Five of the ladies really went to town with their dress up. Some had bell foot pants one with a really nice split which she took time to flash her foot to show every chance she got..lol. Another had bell foot pants, afro and a big heel platform type shoe with the bottom falling off, she had to stop every few steps to fix it on her foot. Need I say laughing spoil as we used to say. Of course there were cheers and laughter in the room as the event continue. Then came the person I would winnerAs I looked at them I thought of two people who could.
I have been trying to finish this report for a while but life took over since I returned and I got busy.
Anyway suffice to say The banquet night went off as planned.There were many things that did not go as planned for the night but we were able to give the principal a Yahama Keyboard for the school that he requested.
Thanks to all who attended from far and wide and attended in every event. A very special thanks to Marnel Williams for representing our members on the podium at Carron Hall's graduation and giving a great speech on our behalf. Thanks to Fay Williams for her help with finding a great Keyboard. Thanks to Valrie Brown for helping out as commentator for Friday's Meet and Greet also shouldering the position of MC for Saturday's Banquet. She did a wonderful job with both events. A big ole THANKS to Bernice Davis for being the funniest person on Friday's M&G which, without her it would not have been the same.