Carron Hall Vocational High Alumni

Classes of 1950 - 2002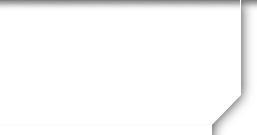 In Memory
Stephanie (Deans) VIEW PROFILE
With regret we inform the Carron Hall Alumni that our beloved Miss Stephanie Deans was the Bursar died on Wednesday the 13th of February. 2013 in Jamaica. She was the bursar as far back as the fifties. People who graduated in 1957 and 58 knew her as the bursar. She sertved Carron Hall dilligently. I am not sure when she left Carron Hall but I think she was there even up the the eighties if not nineties. ( will update this info when I get it) I am sure there must be many thousands of past students who will remember her for one for or another.
Miss Deans started working at Carron Hall 1955 and left 1990. She did 35 years there. She was 89 years old and was born in Portland. Her body is at St. Michaels' funeral Home in Browns Town, St.Ann. Funeral will take place on Saturday February 23, 2013 at Christ Anglican Church in Port Antonio at 11:00 a.m. In lieu of flowers contributions can be made to Sherwood forest Primary School where one of the houses bears her name. They say that is also where she went to school.
Gloria Shakespear says it best when she said:
I remember her sophistication and her height. She was tall and managed the Business of Carron Hall very professionally. She would also dance with us on some Saturday nights with Miss McKinley and Miss Lyons,two of our Teachers at the time who loved dancing. I remember also that no one wanted to be assigned to clean up her room for so many reasons,haha. She would hold up our mails especially after one of our trips to Dinthill our Brother School with too many love letters coming in the mails. May her soul rest in peace. Ansd spo says us all.
RIP Miss Deans.
Miss Deans is seen in the picture below she is on the second row in the middle beside Mr Coleman.
FEEL FREE TO POST YOUR COMMENTS OF MISS DEANS BELOW.
Click here to see Stephanie's last Profile entry.