Recovery Virtual Tours
1935 - 2020
WELCOME TO THE
"2020 RECOVERY VIRTUAL TOUR"
"FOR THE LOVE OF SERVICE"
WEBSITE
Please signup for this website
to recieve the access information link to the event prior to the date
Click here to join this website to receive the event information
CLICK THE BOX & BLUE DOT
THEN CLICKON THE
"if dont see your name here button", FOR EASY SIGNUP
TO GO DIRECTLY TO THE VIRTUAL EVENT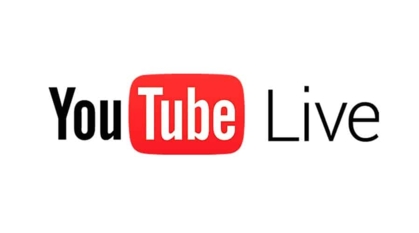 "𝘛𝘰 𝘨𝘦𝘵 𝘵𝘩𝘦 𝘧𝘶𝘭𝘭 𝘷𝘢𝘭𝘶𝘦 𝘰𝘧 𝘫𝘰𝘺 𝘺𝘰𝘶 𝘮𝘶𝘴𝘵 𝘩𝘢𝘷𝘦 𝘴𝘰𝘮𝘦𝘰𝘯𝘦 𝘵𝘰 𝘥𝘪𝘷𝘪𝘥𝘦 𝘪𝘵 𝘸𝘪𝘵𝘩. ...𝘖𝘯 𝘢 𝘫𝘰𝘶𝘳𝘯𝘦𝘺 𝘵𝘰 𝘧𝘶𝘭𝘧𝘪𝘭𝘭 𝘮𝘦𝘢𝘯𝘪𝘯𝘨𝘧𝘶𝘭 𝘤𝘰𝘯𝘯𝘦𝘤𝘵𝘪𝘰𝘯𝘴". — 𝘔𝘢𝘳𝘬 𝘛𝘸𝘢𝘪𝘯
COPY THIS FLYER - TEXT IT AND SEND TO YOUR FRIENDS
PLEASE HELP MAKE THIS EVENT SELF SUPPORTING
PROCEEDS BENEFIT DR. BOB'S HOUSE & INTERGROUPS
YOU CAN ASK QUESTIONS DURING THE PRESENTATION TO EACH PRESENTER BY EMAILING TO:
RVTFAQ@gmail.com
YOUR QUESTIONS WILL BE ANNOUNCED LIVE GIVEN APRROPRIATE TIME
Production Note: PER TRADITIONS - PLEASE DO NOT RECORD THIS BROADCAST!
We are broadcasting this event over YouTubeLive! for online security and convenience purposes.
PLEASE BE MINDFUL OF THE TRADITIONS
PLEASE DO NOT POST ON ANY SOCIAL MEDIA SITES!
HOSTED BY:
MEMBERS OF THE EAST BAY/OAKLAND PI/CPC (PUBLIC INFORMATION / COOPERATION WITH THE PROFESSIONAL COMMUNITY COMMITTEE
AND SUPPORTED BY
THE WALTERIA MENS STEP CROSSTALK IN TORRANCE, CALIFORNIA
THURSDAY NIGHTS AT 6:30 pm - 8 pm
SINCE 1987 MEN SHARE OPENLY THE PRECISE WAY TO SERIOUSLY COMPLETE THE WORK OF THE TWELVE STEPS
MEN CAN JOIN US AT:
ZOOM: 814 3067 8953
PW 12 steps
A NOTE ABOUT THE CLASS CREATOR AD BOX PROMO. THIS SITE IS A FREE WEBSITE SERVICE USABALE AND PROVIDED FOR LARGE GROUPS, CLASS REUNIONS, WELL ATTENDED POEOPLE COORDINATION EVENTS, ETC THE CLASS CREATOR AD I ARE MERELY DISPLAYED TO INFORM THE USERS AND PARTICIPATING GUESTS OF ITS DEPTH AND INTEGRITY TO BEING A PRIVATE SECURE WEBSITE.
CLASS CREATOR IS IN NO WAY AFFILIATED WITH ANY PARTICIPATING RECOVERY FELLOWSHIPS, PRESENTERS OR 12 STEP PROGRAMS IN AN WAY WHATSOEVER... IT IS IMPLICIT SERVES AS THE WEB MASTER FOR THE POSTED EVENTS AND INFORMATION.