Sabino

High School




Class of 1978
What a great Reunion weekend!
We hope you found it fun and entertaining. Check out the 40 Year Reunion 2018 photo gallery to see additional photos from the Saturday evening Celebration. Please upload photos to share with everybody.
Thanks to all of you for helping to make it such a memorable event. We not only rekindled old friendships, but we also discovered new connections with those classmates we may not have known so well. We found a common bond in those shared years at Sabino. That time, and all the years since, came together as we met again at our reunion.
Best wishes to all of you. Your 40 year 2018 reunion committee,
Dorothy (Wilkie) Courville, Bill Lowe, Debra (Hirsch) Shepard and Naomi (Lewis) King
PS. Stay tuned for post-Reunion events in the coming months....
Sabino Canyon Hike, March 2019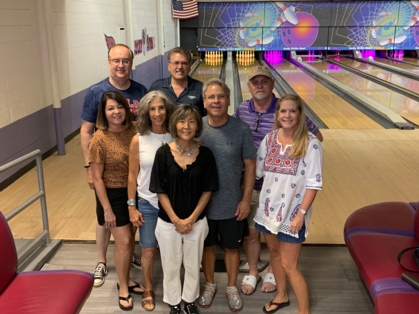 Bowling, Happy Hour at Culinary Dropout, July 2019.

AZ Wine Collective Wine Tasting/Microbrew, November 2019

PS. More Photos in the Gallery Photo Vault ;-)