John F Kennedy High School
Class of 1969 - 1987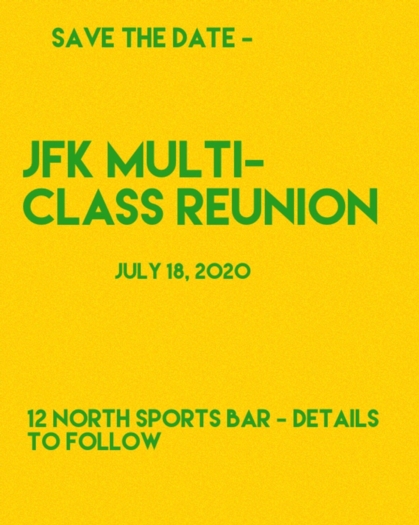 Welcome Trojans!!
This website was created to help organize the third JFK Multi-Class Reunion. We're hoping to make this a semi-regular summertime event. Date - July 18, 2020 from 6-10 pm at 12 North Sports Bar in Marcy NY - Tickets will be available SOON on this site via PayPal. Watch for details.
ALL JFK High School ALUMNI are welcome to join this site, including those who moved away and graduated elsewhere and those who didn't actually graduate. It's a North Utica thing...
Seeking volunteer representation from each class to manage rsvp's for upcoming multi-class reunion. Contact Gina Gaetano Fenton (on this site) or fentongina@hotmail.com
Please share site info for jfkutica.com with other alumni and encourage them to register.
Thanks for visiting!
*Click on First Time Visitors in left margin to create your profile.
LINKS - copy and paste into your browser
Link to Facebook group https://www.facebook.com/groups/95146471168/