Woodrow Wilson High School

Class of 1977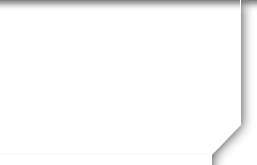 Carol KAPSTEIN Tinkleman
Profile Updated:
May 22, 2017
| | |
| --- | --- |
| Where do live? | Philadelphia, PA USA |
| | |
| --- | --- |
| Spouse/Partner: | Jay Tinkleman |
| | |
| --- | --- |
| Occupation: | Elementary school teacher |
Yes! Attending Reunion
What is your favorite memory from your days at Wilson High School?
Orchestra
Happy Post-Birthday, Cameron. Almost the big 60! I already pasted that life-post. Wild!
Happy Birthday. Enjoy your day
Hey Carol, I'm so glad you will give a GLIMPSES talk - Saturday midday at our Reunion. We will have people from up and down the Eastern Seabord and from abroad!
Linda,
I definitely remember you. We weren't friends, but you were a strong presence at school. Thanks for all the work you are doing for the reunion. I am getting such a "kick" out of it.!
Hi Marie. This is Carol Kapstein, I used to play the viola with you. I have often wondered about you. I am sure you have had many adventures. I would love to hear from you. Hope all is well.
Posted on: Jan 16, 2017 at 8:49 AM
Karol, I remember in middle school you went by another name because we were were in the same class! Are you still always joking around?
Carol Kapstein
Hi, I was in Dr. Wells' home room and ate lunch in the Rose Garden. Good memories!
Hi Amy, We played together in orchestra and had Madame Deutsch. A funny name for a French teacher!