Valley High School, West Des Moines, Iowa
---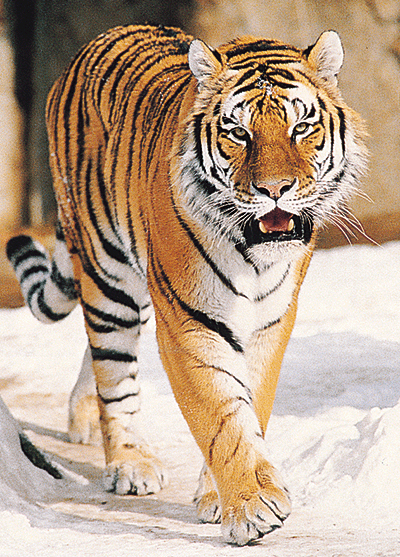 Welcome to the Valley High School Alumni site. Run by Valley Alumni FOR Valley Alumni. Your information is accessible only by VHS Alumni who have signed up on this site. No information will be shared with anyone else unless you opt out by allowing your information to be public. This site is FREE. TO JOIN: Click on MISSING CLASSMATES, (we know you all are not missing, just not signed in) upper right corner of this page, drop-down arrow, click your year, and then your name. Follow the directions to join. If your name is not listed, please use the Contact Link, under Home Page Link through this site OR vhsreunions.com@gmail.com. Please encourage any/all VHS grads and former students to register on our free site! Once a Tiger, Always a Tiger!
---
---
Class of 1966
75th Birthday Party
Sept 10, 4pm
Wellmans, WDM

---
Class of 1964,

We are having a sociable at 4:00 on Wednesday, June 14th, 2023 at Wellman's Pub & Rooftop, 527 Market Street, West Des Moines. They are reserving an area for us, so we need an approximate number of attendees. It will be a cash bar and you can order appetizers to share (or not) and/or dinner.
Let us know if we'll see you June 14th!
---
The Class of 1983
40th Reunion UPDATE 4/24/2023
We are happy to announce that we will be holding our 40th year reunion get together on August 11 from 6 to 10 PM at Embassy West in West Des Moines. We're not holding any functions on Thursday or Saturday so we can focus on getting all of our classmates back to the single function on Friday night. Below is the Eventbrite page that you can purchase your tickets, $45+4.87 Fee Per person. and anybody that is not able to make it we would love some free will donations. Ticket includes the event space, food, and entertainment. We will have cash bars available. We'd really like to see all of you there. https://www.eventbrite.com/e/valley-high-school-class-of-1983-40-year-reunion-tickets-617166330107?aff=ebdssbdestsearch&fbclid=IwAR1mnqiFtWmkysy8r40-5ZLuTQuvMF6f13w7ma6jPwyOrfGyD3zbUha9L-8
Class of 1988 - 35 YEAR REUNION
Friday August 18th 2023
Iowa Cubs game against Louisville Bats. Stadium opens 1 hour prior to game time for our group. Designated Picnic Area. This includes One ticket to the game, unlimited food (hamburgers, hot dogs, chips, potato salad, water and soft drink) a Souvenir, and Class will provide a keg of beer. Fireworks show after the game
Saturday August 19th 2023
Wellman's WDM Rooftop is reserved for our group starting at 7pm . We will provide heavy appetizers and limited cocktails and live music.
Tickets are 50$ per person for BOTH events or $30.00 per person for ONE event. (watch for a link for ticket sales in the future)
Please share with anyone who is NOT in this Facebook group. VHS Class of 1988 - West Des Moines https://www.facebook.com/groups/1778749759004573
Signups Now Available
Registration for FRIDAY ONLY ($30) https://www.eventbrite.com/e/570027927877
Registration for Saturday ONLY ($30) https://www.eventbrite.com/e/611312200247
Registration for BOTH EVENTS ($50) https://www.eventbrite.com/e/611315349667
Mailers will NOT be going out for this event.
---
Class of 1978 Reunion
SAVE THE DATES Aug 10-12, 2023
---
Class of 1964
There has been some interest in having a social gathering this year and even more interest in having an organized Reunion for our 60th in 2024.
This year's "Sociable" will be at 4:00 on Wednesday, June 14th, 2023 at Wellman's Pub & Rooftop, 527 Market Street, West Des Moines. It will be a cash bar and you can order appetizers to share (or not) and/or dinner.
During this "Sociable" we can gather ideas for what we would want a 60th Reunion to look like and decide on a date.
---
Class of 1963 - 60th Reunion
September 29th and 30th, 2023
Reunion details were mailed out the first week of
March. We are looking foreword to gathering at Gilroy'
after seeing the Jordan House and the Val Air on Friday.
We are touring West Des Moines and meeting at
Raccoon River Lodge on Saturday. Please return your
RSVP as soon as your plans are firmed up.
Contact Linda Smith Knight if you have questions.
lsknight1963@msn.com or phone 515-987-0692
Class of 68 - 55th Reunion
DEADLINE for Mailing Money is July 5th
August 4th Attend our Meet and Greet Night from 7:00 PM-9:00 PM at
Hildago Mexican Bar and Restaurant (air conditioned/outdoor patio) located at 2675 100 th Street Urbandale, IA
August 5th Raccoon River Park Nature Lodge
Dinner and Class Pictures
2500 Grand Avenue
West Des Moines, Iowa
Optional
August 3rd Farmers Market in Valley Junction Informal Gathering Spot
August 4th 20 mile morning bike ride at 10:00 a.m.
Contact: Jim Lanning at jimlanning@gmail.com
August 5th Morning Golf Outing
Contact: Gerry Page at gerryjulie06@msn.com
Details for attending are posted on our Facebook Page and will be sent by email to alumni who have registered their email with Gail Soesbe. The cost will be $55 per person for the Main Events. Payment may be mailed, Venmo, or PayPal. Check In With Jerry Page For Cost of Golf and Details of Locations, etc.
We will not be mailing flyers about the reunion. If you know someone from our class who is not on our Facebook page or email with us, please share the information.
Contact: Gail Leo Soesbe at soesbega@hotmail.com or
Bev Barr McKnight at beverlykaye1@msn.com
Contact Gail or Bev for your Class Facebook Link, Time of Raccoon River Lodge Event or Payment Details.
Class of 1973
Our 50th Reunion will be here soon! It will be so much fun.
Here are a few reminders: - Make check out to :
Valley High School Class of 1973 Reunion
- If you are unable to print the RSVP form below just write the information on a sheet of paper and send it with the check - You can also pay via Venmo.
Please send your name, (also maiden name, if applicable) email address, postal address and cell number to vhsclassof73@outlook.com at your earliest convenience.
Please urge every classmates you know to do the same.
Thanks for your help!!!
Steve Givens
Please come join your New Facebook Page
West Des Moines Valley High School Class of 1973
https://www.facebook.com/groups/798492260676504
You can also update your information on vhsreunions (here). Your changes/join status will be updated automatically.
---
REMEMBERING OUR VALLEY SERVICE MEMBERS WHO LOST THEIR LIVES WHILE SERVING OUR COUNTRY
A huge thank you to Don Ames, Class of 1949 who has generously spent countless years (yes years) of research to add info from Ancestry for our classes of 1901 - 1949, He also proudly served in the US Army during the Korea War and did the research for the following list.
Class of 1927 Alfred William Hudgell, Boatswain Mate. 1st class, U. S. Navy,
He was a Boatswian Mate 1st. class, serving on board the USS Tennessee (BB-243) in the early morning hours of Sunday, December 7th.1941
Class of 1932 Francis Myron Gray, Col, U.S. Army, died Ft. Lee, VA 1972.
He enlisted in the United States Army, 20 July 1941 and was released from that duty, 18 June 1947. He was later called back during the Korean War and the VietNam War. Col Francis Myron Gray died 08 Aug 1972 while stationed at Fort Lee, VA
Class of 1932 Kenneth Philomin Kenworthy, PFC, U.S. Army, KIA Germany 1942, during WW II. He served in the U.S. Army during WWII and was "KIA" 17 Nov 1944 near Brandenberg, Germany.
Class of 1934 John Walden Emerick, Electricians Mate, 1st. Class, U.S. Navy, "On Eternal Patrol" 1943, during WW II.
Class of 1934 Wayne D. Hicks, LT., U.S. Army Air Corps, bombardier, KIA, Picardie, France 1944, during WW II.
Class of 1937 Elmer Boyd Kirts, CPO, U.S. Navy, Lost at Sea 1945, during WW II.
Class of 1937 Robert George Overton, Pvt., U.S. Army, KIA Strass, Germany 1945 during WW II.
Class of 1939 Howard R. Helt, Sgt U.S. Army Air Corps, gunner, MIA India 1944, WW II, during WW II.
Class of 1944 Robert Douglas Compton, U.S. Army Air Corps, died in training accident, Pauls Valley, OK, 1944, during WW II.
Class of 1940 William Eugene Smith, U.S. Army Air Force, KIA 1944 in Europe, during WW II.
Class of 1943 David Patrick Carlin, Signal Corps, U. S. Army Air Corps, died 1943 during WW II, during training accident in Northern CA.
Class of 1943 Milo Foresman, Sgt. U.S. Army Air Corps, gunner, KIA during 1944 WW II, over the Palau Islands.
Class of 1943 Lyle Everett Robertson, 2nd LT. U.S. Army Air Corps, died in a plane crash, 1944 in Panama, during WW II.
Class of 1944 Richard Henry Lowe, PVT, U.S. Army, KIA, Belgium during BATTLE OF THE BULGE in 1945.
Class of 1960 Donald Glenn Peddicord, U.S. Navy, KIA 1967 in South Vietnam.
Class of 1963 Russell Thomas Pickering, 2nd Lt. U.S. Army, KIA 1969 in Vietnam
Class of 1965 Randall Merle Cable, U.S. Army, died 1970 in Japan of non battle condition
Class of 1966 David M King, pilot, U.S. Navy, grad of U.S. Naval Academy, died 1974 near Yuma, AZ. while on a training mission.
Class of 1966 Michael Lee Zappia, U.S. Marine Corps, killed in action in Vietnam February 25, 1969.
Class of 1975 Scott Christopher McCully. U.S. Army, Stationed at Camp Edwards, Korea, died 1978 of Pulmonary Edema.
****************************************************************************************
Thanks to Don Ames for his recent post for Memorial Day.
For those Valley classmates I knew and whose funerals I attended, it was bittersweet.
For those I did not know but whose service I honor, Thank You.
Please know that your work is appreciated, Don, as well as your service.

Thanks to the administrators of the page for the post and support of the page.

Susan Holmes Andersen
Class of 1967
ANNOUNCEMENTS
•

Thanks to Don Ames for his recent post for Veteran's Day.
For those Valley classmates I knew and whose funerals I attended, it was bittersweet.
For those I did not know but whose service I honor, Thank You.
Please know that your work is appreciated, Don, as well as your service.

Thanks to the administrators of the page for the post and support of the page.

Susan Holmes Andersen
Class of 1967