Valley High School, West Des Moines, Iowa
---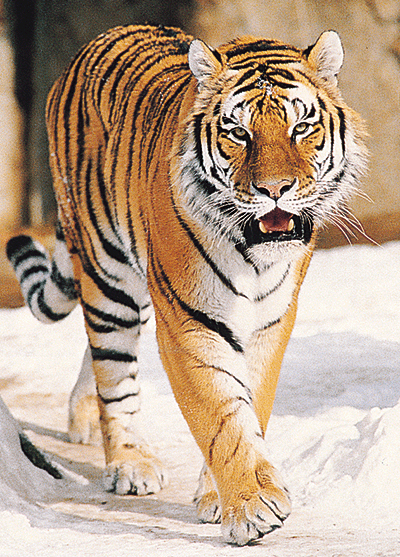 Welcome to the Valley High School Alumni site. Run by Valley Alumni FOR Valley Alumni. Your information is accessible only by VHS Alumni who have signed up on this site. No information will be shared with anyone else unless you opt out by allowing your information to be public. This site is FREE. TO JOIN: Click on MISSING CLASSMATES, (we know you all are not missing, just not signed in) upper right corner of this page, drop-down arrow, click your year, and then your name. Follow the directions to join. If your name is not listed, please use the Contact Link, under Home Page Link through this site OR vhsreunions.com@gmail.com. Please encourage any/all VHS grads and former students to register on our free site! Once a Tiger, Always a Tiger!
---
The Class of 1983 -- 40th Reunion
Friday, August 11 and Saturday, August 12.
We are looking for a venue for Friday night as our main event, with details hopefully locked down by the end of March. See the "VHS1983" Facebook group at
https://www.facebook.com/groups/395333910485478/ for ongoing details.
The main goal is to get as many of our classmates together on one night.
We also would ask everyone who sees this to reach out to any classmates and include them so we can maximize our turnout and info distribution. I know we all have busy lives, but as the years grow on, we would like the opportunity to get us all together and share memories and friendships
---
Class of 1988 - 35 YEAR REUNION
Friday August 18th 2023
Iowa Cubs game against Louisville Bats. Stadium opens 1 hour prior to game time for our group. Designated Picnic Area. This includes One ticket to the game, unlimited food (hamburgers, hot dogs, chips, potato salad, water and soft drink) a Souvenir, and Class will provide a keg of beer. Fireworks show after the game
Saturday August 19th 2023
Wellman's WDM Rooftop is reserved for our group starting at 7pm . We will provide heavy appetizers and limited cocktails and live music.
Tickets are 50$ per person for BOTH events or $30.00 per person for ONE event. (watch for a link for ticket sales in the future)
Please share with anyone who is NOT in this Facebook group. VHS Class of 1988 - West Des Moines https://www.facebook.com/groups/1778749759004573
Mailers will NOT be going out for this event.
---
Class of 1978 Reunion
SAVE THE DATES Aug 10-12, 2023
---
Class of 1964
There has been some interest in having a social gathering this year and even more interest in having an organized Reunion for our 60th in 2024.
This year's "Sociable" will be at 4:00 on Wednesday, June 14th, 2023 at Wellman's Pub & Rooftop, 527 Market Street, West Des Moines. It will be a cash bar and you can order appetizers to share (or not) and/or dinner.
During this "Sociable" we can gather ideas for what we would want a 60th Reunion to look like and decide on a date.
---
Class of 1963 - 60th Reunion
September 29th and 30th, 2023
Information being mailed Early March! Hope to See You There
---
Class of 68 - 55th Reunion
August 4-5, 2023
Mark Your Calendars
More Information in the Spring of 2023
---
SAVE THESE DATES!
Class of 1973 - 50th Reunion! - August 18-19th, 2023.
August 18th will be an informal gathering at a place TBA and August 19th will be a banquet at Des Moines Embassy Club West. Please save these dates! More details will be posted in the coming months.
---
Class of 1973
VHSClassof73@Outlook.com
Hey everyone - the 50th Year Reunion Committee is in the process of updating classmate contact information for our upcoming reunion August 18 & 19, 2023.
Please send your name, (also maiden name, if applicable) email address, postal address and cell number to vhsclassof73@outlook.com at your earliest convenience.
Please urge every classmates you know to do the same.
Thanks for your help!!!
Steve Givens
Please come join your New Facebook Page
West Des Moines Valley High School Class of 1973
https://www.facebook.com/groups/798492260676504
You can also update your information on vhsreunions (here). Your changes/join status will be updated automatically.
---