Valley High School, West Des Moines, Iowa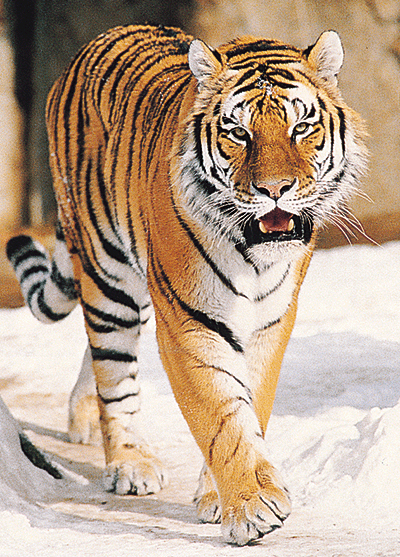 Welcome to the Valley High School Alumni site. Runi by Valley Alumni FOR Valley Alumni. Your information is accessible only by VHS Alumni who have signed up on this site. No information will be shared with anyone else unless you opt out by allowing your information to be public. This site is FREE. TO JOIN: Click on MISSING CLASSMATES, (we know you all are not missing, just not signed in) upper right corner of this page, drop down arrow, click your year and then your name. Follow the directions to join. If your name is not listed, please use the Contact Link, under Home Page Link through this site OR vhsreunions.com@gmail.com. Please encourage any/all VHS grads and former students to register on our free site! Once a Tiger, Always a Tiger!
---
Class of 1964 Class Reunion
Thursday June 16, 2022
4:00 pm - 10:00 pm
Gilroy's Party Room
1238 8th St.
West Des Moines
---
Save the Date August 12, 2022
2022 VHS Alumni + Friends Golf Outing
Willow Creek 10 A.M. $55 includes cash prizes
More Details to Follow
Class of 1972 - Please RSVP ASAP
August 19-20, 2022 Visit - vhs1972.com for Details
---
Valley High School Class of 1967 55th Reunion
"Still Crazy After All These Years ....."
August 11-13, 2022
Thursday, August 11, 5:00 PM Valley Junction Farmers Market (gathering location)
Friday, August 12, Golf Willow Creek 10:00 AM Golf is $55 to include cash prizes.
Call Doug Lenhart to sign up for golf or questions.515-223-4466 $55
Friday, August 12, 5-9 PM Jordan Creek Wellman's Patio Reserved for VHS Class '67!
Saturday, August 13, Bike Ride to Des Moines Downtown Farmers Market (9:30 AM at Pal Joey's)
For cyclists flying into Des Moines, but unable to bring a bike, call or text Jan Hardin at 515-371-0007. Depending on height, we might have a couple extra men's and women's road bikes available to borrow. You would need to bring a helmet, gloves, bike shoes, and your own pedals.
Saturday August 13, 6-10 PM Dinner at
Polk County Community Center in Valley Junction 134 6th Street
Open Bar and Hors D'oeuvre's Group Picture 7:00 PM
Dinner 7:30 Video 8:00
Check your calendars and let us know if you can join us sending email to Linda Allen: allenld82@gmail.com
---
Class of 1977 - 45th Reunion
We hope to see you at our 45th Class Reunion this summer! We had a great time reconnecting at our 40th and are anticipating the same for this reunion. No RSVPs are needed (except for golf outing) so just show up and have fun! It's a BYOE kind of reunion….buy your own everything!
🐯Thursday, August 11 Farmers' Market in Valley Junction 4-8 pm Charlie's Filling Station 4th and Grand WDM 7 pm
🐯Friday, August 12 VHS Alumni Golf Outing 10 am Willow Creek (Our class is not hosting this…the all-school reunion committee is; you need to contact them or call Willow Creek) Wellman's Pub & Rooftop 4:30 pm 597 Market Street WDM On the rooftop If inclement weather, we will relocate to a nearby bar.
🐯Saturday, August 13 The Hall 6 pm 111 S. 11th Street WDM.Please share with our classmates…
We're trying to find as many people as we can so we appreciate the extra help in spreading the word! If you have not already joined our FaceBook pages, please do so: Valley High School Class of 1977 or Valleyhighschool Seventy-Seven.
---
Class of 1982 - 40th Reunion
August 11 - 14th, 2022
Thursday, August 11, 5:30-8:30 pm — We will be gathering at the south end of 5th St. to attend the Valley Junction Farmer's Market. The band Avey Grouws Band will be performing from 5:30-8:30.
Friday, August 12 in the morning there will be a golf outing at Waveland Golf Course. The tee times will be determined as we get RSVPs for this. Steve Economos is coordinating. Please PM Tracy Bone Wheeler if you intend to play.
Friday, August 12 in the evening (Time TBD), we will gather at Gilroy's at 1238 8th St. in West Des Moines for drinks and catching up. We would appreciate know who thinks they will attend so that we can plan accordingly for space. Again, PM Tracy Bone Wheeler. We will be providing food, but the drinks will be on you.
Saturday, late afternoon — we will have a meeting spot at the Iowa State Fair. From there, enjoy seeing friends, the sights and sounds and smells of the State Fair. There will be plenty of free entertainment at the various stages.
---
FINAL INVITATION
VALLEY HIGH SCHOOL – CLASS OF '71 – 50TH REUNION
JUNE 24, 2022 (Friday) & JUNE 25, 2022 (Saturday)
We are very excited to say that final plans have been made to celebrate our 50th Class Reunion as follows:
Thu, June 23, 2022 No organized function, any activities will be planned on your own outside of the reunion. Valley Junction Farmers Market will be happening for those who want to attend on own.
Fri, June 24, 2022 Wellman's Pub & Rooftop, 597 Market Street, West Des Moines 4:30 PM Own expense
Sat, June 25, 2022 Glen Oaks Country Club, 5401 Mills Civic Pkwy Glen Oaks Drive, WDM (enter at guard house and tell the attendant you are there for the Valley High School Reunion)
5:00PM Cocktails (cash bar)
6:00PM Dinner ($60 per person) (Business Casual Attire Please!)
Check Your Email OR the 1971 Reunion Link on upper left side of page for the form to order dinner and info to send to your check. Must be received by June 1st, No exceptions.
Visit Class of 1971 Reunion FB page at: Valley High School of WDM Class of 71 Reunion https://www.facebook.com/groups/633783477485331 Update your contact information on this site (Member functions, edit contact Info) or send your information to: vhswdm1971@gmail.com
---
Class of 1973
Please come join your New Facebook Page
West Des Moines Valley High School Class of 1973
https://www.facebook.com/groups/798492260676504
---