Welcome to the Sibley '68 website!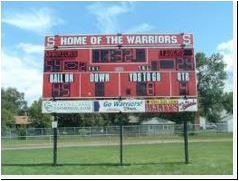 This site is exclusively for our class of '68! It is THE place to receive all reunion information and connect with Sibley classmates.
Within this site you can create your profile (it only takes a few minutes), share photos and updates, 'find' and reconnect with classmates, communicate with each other privately or publicly, purchase reunion tickets, see who's coming to the reunion and much, much more! Take a look around the site - you'll see just how fun and helpful it is for keeping connected with classmates - before and after the reunion!*
If you are new to this site, begin by clicking the 'First Time Visitors' button (upper right corner) as there is helpful information regarding set up/privacy notifications, etc. Next, click 'Classmate Profiles' (see left side column), click your name, then set up your profile. It's pretty simple and quick to use and in just a few minutes you'll be connecting with fellow classmates.
Feel free to contact us with questions. Click 'Contact Us' and your message will be answered as quickly as possible!
Warmest Regards,
The Class of '68 Reunion Committee
*Many thanks to ClassCreator.com for creating this fabulous website
_____________________________________________
Click '68 Reunion Info/Registration' button for details