Whitefish Bay High School
Class of 1966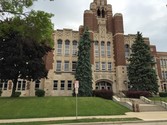 In Memory
Deborah Chernin (Asaro)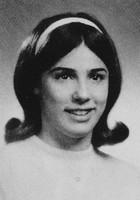 Deborah P. Chernin, 69, of Gloucester passed away unexpectedly on Thursday, November 23, 2017 at Tufts Medical Center. She was the loving wife of Peter A. Asaro with whom she shared 32 years of marriage.
Deb was born May 21, 1948 in Milwaukee, Wisconsin. She is the daughter of the late Milton and Diane (Kalin) Chernin. She was a graduate of Whitefish High School and attended University of Wisconsin. Her and Peter were residents of Gloucester for many years before moving to Hawaii for over 20 years and returned to Gloucester 10 years ago.
Deb was the owner and operator of the former Gloucester Real Estate Company for several years. She also worked as a travel agent for Garber Travel as well as in Hawaii.
Deb was a genuine loving, caring person with a heart of Gold who was strong minded. She was an adventurous person who traveled the world. She was admired by all who knew her. She had a special place in her heart for her cats. Her and Peter loved living in Hawaii for 22 years there she had some of her happiest times.
In addition to her loving husband Peter, Deb is survived by her sisters Kathryn Bach and her husband Eric Steele, Jacelyn Pinkus and her husband Harry all of Milwaukee. She is also survived by her niece Elizabeth Van Valkenburgh and her nephew David Pinkus.
Donations in Deb's memory may be made to the Open Door 28 Emerson Ave, Gloucester, MA 01930 or the Cape Ann Animal Aid, 4 Paws Lane Gloucester, MA 01930.