Wichita East High School

Class Of 1962


Not a member?
JOIN HERE
Find and click on your name.

WHO'S ONLINE NOW
No registered users are online right now.
Welcome to the

Wichita East High School Class Of 1962 web site. Take a look around and start catching up with old friends. Send us a message if you would like something listed that isn't or have a news item you would like posted.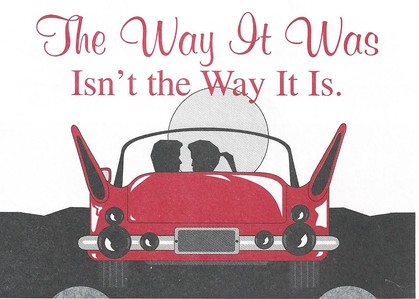 ANNOUNCEMENTS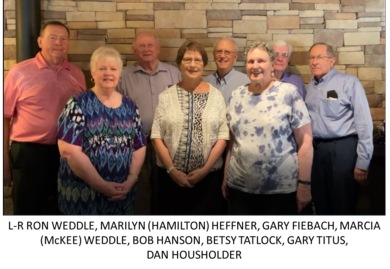 FIRST FRIDAY LUNCHOEN AUGUST 2022
Wichita East High School Class of 1962
1st Friday Luncheon Get Together
The Monthly 1st Friday Luncheon's for 2022will occur on the following dates:
June 3rd, July 1, Aug 5, Sept 2, Oct 7, Nov 4, Dec 2,Gather at Noon until..........
Lunch will be held at the:
www.aviwichita.com
135 N Waco St, Wichita, KS 67202
It is a great place for lunch in the middle of downtown Wichita near the Riverwalk in the Broadview Drury Hotel (the old Broadview hotel), A good menu with bar and wine choices. A nice upscale restaurant without the upscale prices. A public parking garage is just across the street.
Our Main Event Reunion Details (for other weekend activities, click on the Reunion Details link below)
Venue: Drury Plaza Hotel Broadview Wichita
Address: 400 W. Douglas Ave., Wichita, KS 67202
Date: Saturday, September 17, 2022
Time: 6pm - 11pm
Current Ticket Price: $95 per person
Attire: Dressy Casual

We are expecting a large turnout for this milestone event. To help the planning committee, please purchase your tickets as early as possible. To see our current "Who's Coming So Far" list, click on the link below:
https://reuniondb.com/reunion/RSVPPage.aspx?ClientID=1489

To purchase tickets on our secure website, follow the steps below:
1. Go to: www.ReunionDB.com
2. Click on the yellow "find me" link at the bottom of the homepage
- On mobile devices, use the "touch here for tickets" button
3. Type your Last Name (Maiden Name) and legal First Name if needed
4. Click on your record and then follow the steps or prompts

To view our Reunion Details, click on the link below:
https://reuniondb.com/reunion_details/1489_WichitaEast_62.pdf

To view the list of classmates whom we have unfortunately lost over the years, click on the link below:
https://reuniondb.com/reunion/DeceasedPage.aspx?ClientID=1489

We're excited to see you at the reunion!
Your Reunion Planning Committee
Wichita East High School Class of 1962 60th - Best and Final Reunion
Its Official
To All East Class of '62 Blue Aces!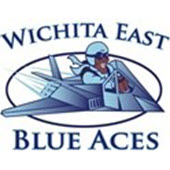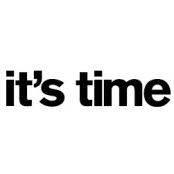 We are ready! We now have every classmate entered into our online RSVP & ticket purchase database with PHOTOS! To make sure we have your correct picture and information on your record, follow the simple steps below. While you are there, you can RSVP and view reunion details. You can also purchase your ticket(s) if you'd like to take advantage of our Early-Bird pricing while it lasts (first 30 tickets only).

To RSVP & purchase tickets on our secure website, follow the steps below:
1. Go to: www.ReunionDB.com
2. Click on the yellow "find me" link at the bottom of the homepage
- On mobile devices, use the "touch here for tickets" button
3. Type your Last Name (Maiden Name) and legal First Name if needed
4. Click on your record and then follow the prompts
To view our Reunion Details in a full-size PDF, click on the link below:
https://reuniondb.com/reunion_details/1489_WichitaEast_62.pdf

To join or visit our class Facebook group, click on the link below:
https://www.facebook.com/groups/easths1962

We're excited to see you at the reunion!
Your Reunion Planning Committee
If you have moved or changed email address please let the committee know
Reunion Committee
C/O Ron Weddle
rweddle@cox.net