Riverside High School

The 40s to the 60s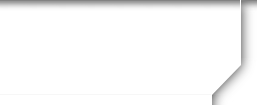 Jane Booth Bourjot
Profile Updated:
August 18, 2015 | | |
| --- | --- |
| Residing In: | Ajax, ON Canada |
Children:
Andrew, born 1969; Nicole, born 1972
Since my first posting we now have 4 grandchildren. Andrew More…

is still in England and has 2 boys 3 and 6 & Nicole is in Ajax and has one daughter 7 and a son 3.
Yes! Attending Reunion
Comments:
Looking forward to getting together again and renewing old friendships. Had such a good time at the small reunion in 2007. I know this one is going to be amazing. It will be a double reunion for me and my sisters - we will all be there! It is 2015 and we are having 2 reunions again- 1 in England for my Mother's family (150 attend) and our school reunion in September. It will be good to catch up at both.
School Story:
I didn't graduate from RHS - left after grade 11 to attend Business College for a year and then had a job at Canadian Motor Lamp (not even in Windsor anymore). Stayed there until 1962 and moved to Toronto. Had a job at The Toronto Star until 2000 in several different positions the last 12 years as the Donations Administrator. I met Frank at the Toronto Star and we have been married for 47 years.

Since both of us retired from the Toronto Star we spend the winter in Destin, Florida. My sister Sally does as well and we spend most of the time golfing. We also have a family reunion in England in the Lake District (where our parents were born) every 5 years. There is usually about 150 of us. Big extended family. Our son Andrew and his wife Holly live in Essex, England and we visited with them before our family reunion at the end of May,2015.

Lots of memories of Riverside, but rushing home after school in grade 9 & 10 to work in our family confectionary store was one of the funny ones. It used to be our garage on Prado Place until my Dad turned it into a store. Everyone (especially my friends) used to love it when Dan (Dad) was in the store as he used to scoop out huge icecream cones. He was quite a character as a few of my classmates can attest. Hi Keitha. So sorry not to have seen you and Jim at the reunion. According to Beth we just missed each other. Sal and I didn't get there until about 2:15 as we drove together from Ajax in the morning. We were sorry to have been so late as a lot left before we got there. Beth could hardly wait to tell me her "secret"!! I knew what it was going to be though. Sure have a lot of great memories of going on that first boat ride in the Detroit River!! That was the start! Beth said that Jim wasn't too well so wish him a speedy recovery for me. Maybe next reunion? Could be at BobLo! Jane A lot of nice memories of Marjorie and so wonderful that RuthAnn remained a close friend. My condolences to Marjorie's family
Jane Booth Bourjot Posted on: Sep 03, 2016 at 4:49 PM
Dear Keitha

I was so sorry to hear about Betty. I know Barbara and Betty always kept in contact right up to the time that Barbara passed away. A very sad time for you Keitha and please know that our thoughts are with you. Posted on: Aug 28, 2015 at 4:34 AM