Riverside High School

The 40s to the 60s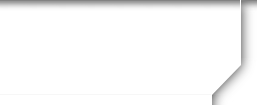 Ingrid & Richard Stahl Krenz
Profile Updated:
January 2, 2011 | | |
| --- | --- |
| Residing In: | Louisville, CO USA |
| | |
| --- | --- |
| Occupation: | retired teacher |
Children:
3 daughters: Stefanie 1972 living in Colorado;
Elizabeth 1976 living in New Orleans; Julie 1981 More…

living in Atlanta. We have a total of 4 grandchildren in CO and LA
Yes! Attending Reunion
Comments:
Married to a wonderful man and have 3 beautiful daughters
I taught for 34 years, mostly in Windsor at RHS, Massey HS and Walkerville CI
I also taught 2 years in Richmond Hill ON
Moved to Michigan in 1992 and to Colorado in 2009-10 (kind of a one year move due to the economy)
We still own a cottage in Leamington and plan to spend most of the summers there.

We love CO and the grandkids that are here. We hike and ski regularly.

We have done some traveling abroad to Europe, China and Russia. Still hope to hike the Inca trail in Peru!

Sorry I missed the reunion but that was the week of our first truck load to CO. I will be sure to come to the next.
School Story:
Bear tracks in the hall!!!!!!!!!

I played basketball for 4 years and won SWOSSA in 1960 (I think). Great fun! I still cherish the picture at the Knotty Pine Restaurant, a wonderful dinner from Linda Emerson's parents for our victory.

And I will never forgive Harley Forden for making me write the only final exam because I did not do my math homework ONE DAY in June!!! I showed him: I refused to study for it and still aced it. And we say today's generation is not motivated!!!!
I don't blame you - not one whit, Ingrid. And u certainly proved that the home-work issue was irrelevant. But I am curious as to (after your notable teaching experience) whether you handled any similar incident, and how. Further, I'm really pleased that I am here to see your message and learn about your off-spring and your very productive (in all ways) life. Finally I hope u & Richard have many more birth-days including those that wil allow u to see your great grandchildren enjoying life.
hgf