Riverside High School

The 40s to the 60s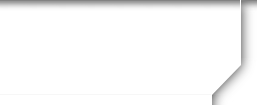 G. R. John Loaring
Profile Updated:
August 21, 2017 | | |
| --- | --- |
| Residing In: | Tecumseh, ON Canada |
Children:
Charlotte Loaring, born 1975, living in Windsor. Owner of Loaring Physiotherapy & Health Centre, the More…anchor unit in Carmen Place, 13126 Tecumseh Rd. E., Tecumseh (slightly west of Manning Rd.). Her business has treated a broad range of clients ranging from those with major health issues to World/Olympic champions.

James Loaring, born 1977, living in Guelph, married with daughters born in 2008 & 2010. Owner of Loaring Personal Coaching, for which most clients are in Ontario, along with some clients from other provinces/countries. For 2015, selected by Triathlon Canada as Canada's best Age Group triathlon coach.
Yes! Attending Reunion
Comments:
After grades 9 & 10 at the old Riverside High School, completed grades 11 to 13 at Kennedy High School, Windsor, graduating in 1964.
University of Toronto, Engineering, 1964 to 1968, leading to Professional Engineer certifications in seven provinces.
Owner, Loaring Holdings Ltd., including amalgamating companies, since 1969. (Until 2004, this included a subsidiary trading as "Loaring Construction". Along with associated/related companies, the business designed & built in the industrial, commercial, institutional, recreational, heavy, & residential sectors, primarily in Southern Ontario, along with contracts in seven other provinces and three USA states.)
Current focus, primarily working from a home office, is sale of non-family Olympic & other international games' sports memorabilia, along with reducing assistance to children's businesses.
School Story:
Due to lack of a swimming pool, a very poor quality track, etc. at the old Riverside High School, I transferred to Kennedy Collegiate for my grades 11 to 13. During the summer before my 1963-64 final high school year, I purchased algebra, geometry, & trigonometry school books so I could self-study & complete all their harder B-&-C questions before grade 13 started. I believed this head start would permit me to keep up OK in the other six non-math subjects, despite spending very much time on many sports. However, in the non-math subjects, I still gradually fell behind, and so 1-1/2 months before the end of classes, I obtained permission from the principle & all my teachers to self-study whichever subject I wished during any class (in the cafeteria or an empty classroom when permitted by some of the teachers), without participating in any of the current class discussions or tests. (The teachers were great; my falling behind had simply been triggered by much time devoted to sports.) The self-study was successful, and continued for much of my 4-year engineering-degree experience at University of Toronto in 1964-68.