Woodside High School

Alumni Community Website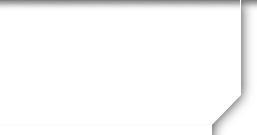 ANNOUNCEMENTS
•

Welcome Class of 2022.

Click the image below to check out Class of 2022 Athletics, Dance, Drama, Band and Robotics Photos.

•

1972 50th Class Reunion

The date is set for the Class of 1972 50-year reunion! We are celebrating October 22, 2022 in Mountain View, CA. For details and to register now check out our webpage at the link below.
http://www.nationalreunions.com/displayevent.asp?eventid=3712

•

Calling all Woodside Wildcats– Class of '70 Turns 70!
BECAUSE OF COVID, WE RESCHEDULED OUR 50th REUNION!  The new date is September 17th, 2022 at Michael's at Shoreline in Mountain View.   Click here for more information.

•

Enjoy Your WHS Alumni Community Website!

This website is for all Woodside alumni beginning from 1960 and was founded in 2020 by the WHS Foundation. (Please spread the word!) Click for more information about this WHS Alumni website.

Once you join and set up a profile, you can view former classmates that have set up profiles (their name will have a checkmark next to it). You can also add photos to the class photo galleries. Even if you don't join, you can view the latest WHS News, see Reunion information, and support WHS. If you don't see your graduation year when signing up, then you're the first of your class to sign up!