Grady High School
Classes of 1959 - 1990
Grady High Football
ARE YOU READY FOR SOME FOOTBALL????
Grady Gray Knights Football Schedule
Click on Both Stadium Photos for More Info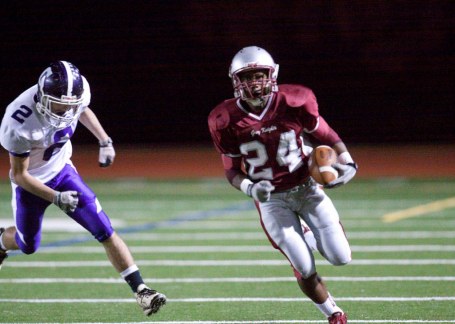 Click Above Photo for 2010 Playoffs Reports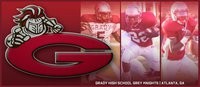 Congrats to the 2010 Knights Varsity Football Team for finishing the season 9-1, ranking number 9 in Georgia for 3A - the only city school in the state to make the top ten! Playoffs start next Friday - Good Luck Knights!
The Grady Grey Knights have home games this FRIDAY, NOV 5th and FRIDAY, NOV 12th at 7:30pm!! The Nov 5th game is against Cedar Grove for the 5AAA REGION CHAMPIONSHIP and the Nov 12th game is the 1st ROUND OF STATE PLAYOFFS! Make sure you come out to Grady and route for your Knights! GOOOOOOOO KNIGHTS!!!!

Click on Photo

Coaches

Click on Both Photos for Info on Georgia Recruit
Damian Swann
Click Photo Below for Grady Athletic Shopping Gear
Just wanted to pass along some sports information for all you Grey Knights out there. It seems that Grady has one of the best track and field programs in Atlanta. The Grady boys won the city championship around the first part of April. They have two sophmore pole vaulters, Shomari Gervin and Jawayln Brooks which both were competing in the event for the first time. They took home 1st and 2nd place finishes respectively. What is so surprising about this is that Grady didnt have a pole vaulter on their roster since the early 1970s. The Knights head coach Delbert Ellerton believes that Shomari Gervin has a shot to advance to the Georgia Olympics.