Wenonah High School

Classes of 1948 - 1958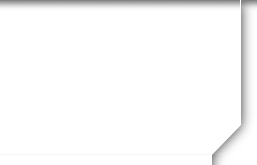 Martha Woods Bruno
Profile Updated:
January 18, 2009
| | |
| --- | --- |
| Residing In: | Colorado Springs, CO USA |
| | |
| --- | --- |
| Spouse/Partner: | Joe James Bruno |
| | |
| --- | --- |
| Occupation: | Volunteer Minister, Religious Educator |
Children:
James Eric, born 1958
Wanda Faye, born 1959
Gregory, born 1962
Yes! Attending Reunion
Wenonah Memories:
There are so many very pleasant, humorous and fun-filled memories from my days at Wenonah High School that it would take a book to tell them all in. So, I will list just a few.

One example is the day I stood in the doorway of Mrs. Cooper's (formerly Miss Woods) class, talking back to one of the students, when I was supposed to have been going to the library. Mrs. Cooper said to me, "Woods, get out of the door." Well, that little devilish monster in me decided to speak for me by stating, "I'm not in the door, I'm in the door space." Then, I swished off to the library. Shortly after I settled down, one of the students came in and said to me, "Mrs. Cooper wants to see you." I eased on back down to her room as I knew I must have been in trouble. When I got to the door, she said, "Put it in the seat space." I was humiliated and embarrassed on the outside, but, laughing on the inside.

Another memory was when Mr. Pearson was asking the class to tell what subjects we liked. Everybody stated their responses in the normal, expected manner. But, "Miss Smarty Pants" put her answer into a poem. I stood and said to him, "In Social Studies we learn about The studies of the earth; Some things that happened on it Before there came our birth. And, when this book you open; And into it, you look, You find many interesting things In the Social Studies book. Mr. Pearson asked, "Martha, are you trying to be funny with me?" I said, 'No, Mr. Pearson, I was just telling you what I liked about Social Studies.' He wasn't amused at all, as the other students responded with laughter.

Another humorous incident took place one day when
one of our female teachers was out of the room. As usual, we got pretty boisterous and devilish during the time she was away. So, we appointed Alfred Smith to be our lookout. From time to time, we would ask him, "Is she coming now?" Each time, he would say "No." Then, all of a sudden, he called out, "The teacher's coming!" We all hurried to our seats and got as quiet as mice. But, as we kept looking for the teacher to show up, she never entered the door. So, we said to Alfred, "We thought you said the teacher was coming!" He replied, "She's coming, but, she's not coming now." We wanted to wring his neck for that.

There were many, many more occasions wherein some humorous action took place, or something happened that brought a lot of joy and pleasure to us. As a whole, my days at Wenonah High School were some of the happiest times of my life.

As a twin, my sister and I got a lot of attention, especially from the students who had trouble telling us apart. We were always telling jokes to others or coming up with some sort of prank. Now, you may not be able to tell, by reading of the pranks above that I used to engage in, but, I was considered the quiet, too serious one. For the most part, I didn't get into trouble often, but, I had my few shares. My right hand still 'remembers' the pain of the strap Mr. Kennedy whipped me with one day when he caught me disobeying one of his many rules. As punishment for running, not walking, up the stairs, he had me to walk back and forth, for a period of time, until I had satisfied his required time limit.

I worked in the library as a student assistant; was called on by Mr. Battle and Mr. McCain to keep their class record books; and to teach classes sometimes. This was something I really did enjoy doing. I loved all of my teachers and all of the students. So, it was a joy and pleasure to attend Wenonah High School. My twin sister and I were very well liked by most of the students and many of their parents. We were involved in lots of activities, etc., at the school. I graduated as valedictorian and Mary as salutatorian. So, I have very fond memories of my days at Wenonah High School.
After Wenonah
After graduating from Wenonah High School, I attended the State Vocational Trade School, for two years, and earned a certificate in General Business. Following that, I worked as a secretary to the Chairman of the Department of Mechanic Arts at Alabama A&M College (now University).

I married Joe James Bruno, of Linden, Alabama, in August of 1957. We have three children, as shown above. James Eric, our oldest, married in 2008; Wanda Faye and Gregory are both single at this time. We have one granddaughter, one step-granddaughter; one grandson and one step- grandson; step-great-grandson and a grandson-in-law (our granddaughter married last year, also).

My husband and I, along with our children, traveled a lot while he was serving in the United States Army. We lived in El Paso, Texas; Albuquerque, New Mexico; Anchorage, Alaska; New Orleans, Louisiana; Stuttgart, Germany; and then, retired in Colorado Springs, Colorado. After living there for fifteen years, we moved back to Alabama. Linden is my husband's home. Now, we are planning on moving to Florida to be near our son and wife. The long drives to and from doctors in Tuscaloosa (VA) and other out-of-town locations, are getting too difficult for us now, at our increasing ages and with our decreasing mental abilities. We live about eleven miles south of town; so, it's considered the country part of Linden.
We love living in the country, but, the lack of conveniences make it hard to do so.

Aside from my work at Alabama A&M, my other work experiences included Civil Service jobs, as well as jobs with civilian work forces, in the administrative, secretarial and clerical fields. Also, I was involved in a variety of volunteer services on the military bases where we lived and in the civilian communities. Much of my volunteer work was with the churches, military chapel programs, Southern Baptist Convention and in National Baptist Convention churches. At present, I am engaged in ministry-on a personal and private basis, as well as publicly. My husband and I have a jail ministry, here in Linden, that extends to some who have gone on to prison. I am still active in our church, mostly in a teaching and training capacity. We are also engaged in some hospital and nursing home visitation ministering.

So, I really feel blessed to have lived a very fulfilled life up to this point. I am looking forward to enjoying more of the same in the days ahead. I do need to get into my writing as I have been putting it off for too many years. Hopefully, I will get going on some books and, possibly, have some of the poems published that I have been hoarding since seventh grade.

While traveling around in the military, I took classes at my job sites and at technical colleges, etc. While working at Alabama A&M, I had Bible Training classes for two years. Also, I did independent studies while living in Colorado, which led to my earning the Master and Ph.D. in Religious Education. Because of some physical limitations, especially following a near-fatal auto accident in 1997, I have not been gainfully employed in the area of Religious Education, but, have used my knowledge and abilities voluntarily to teach and train others. This has been very rewarding for me.
Posted on: Oct 22, 2014 at 3:33 AM