Chillicothe High School
Class of 1989
CHS years

Homecoming 1988
Back Row: Jodi Hart, Brooke Wooldridge, Christy Comer, Tamika Sherman, Felicia Kerney, Mary Anne Taylor, Theresa Harken, Tracy, Jackie Wallace, Jackie Bogert, Robin Richter, Julie Juenger.
Middle Row: Judith Christian, J.J. DeLong, Lissa Fewster, Jennifer Powell, Shauna Bethel, Caroline Molnar, Susan Choice, Tracy Jalbuena
Front Row: Natalie Clary, Paulette Finney, Amanda Landrum, Janet Friedman, Joanie Cutright, Lisa Woodruff

This is on the patio outside the cafeteria. Image is blurry, but let's give it a shot: Standing L to R: Craig Brown, Scott Butler (love the short shorts on Craig & Scott!), Dan Seidensticker, Jason Webb, Richard Enderlin, David Fleenor, Bryan Price, Kevin Whitney
Middle Row: Kenny Wheeler, Aaron Crabtree, David Herlihy, Caroline Molnar, Eric Palmer, Joanie Cutright, (need name), Brooke Wooldridge, Chris Quinn?, Carey Gunning, Mary Anne Taylor, Judith Christian
Front Row: Jay Highland, Jennifer Powell, Theresa Harken, Susan Choice
Graduation Day. Man, the amount of mousse & hairspray used on all this hair...
Back: J.J. DeLong, Jackie Bogert, Theresa Harken, Mary Anne Taylor, Lisa Woodruff, Paulette Finney, Lissa Fewster, Emily Brown
Front: Jennifer Powell, Caroline Molnar, Susan Choice, Tracy Jalbuena, Carey Gunning (Susan Denny)

(The following group of pictures were submitted by Cam Morris, with additional text from Susan)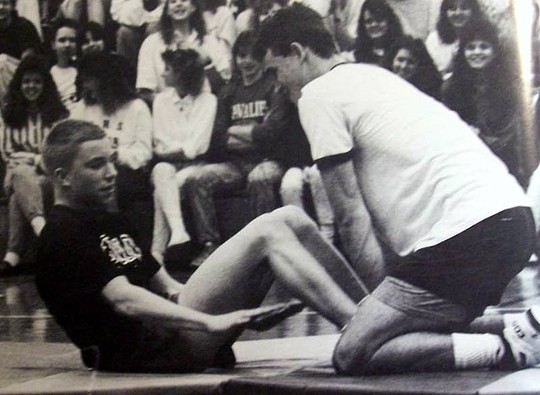 David Herlihy to Scott Butler: EASY, Scott!

Lissa (Fewster), Mr. Wallace, David Atwood

Go Misty Go!
(The following batch of pictures were submitted by Jackie Beatty, with ID attempts by Susan)



1985 - 1986
Angie Smith, Shauna Bethel, Jackie Beatty, Keri Howard, Felicia Kerney, Jackie Bogert, Mr. Bay
Chris Hixon, J.J. DeLong, (help!), Christy Comer, Eve Bayless, (help!), Deanna Austin




1986




1988-1989
Mr. Powell, Keri Howard, Nichole Gibson, Nikki Harris, Melina Corbett, Felicia Kerney, Mr. Bradley
Mindy Montgomery, Jackie Bogert, Mary Anne Taylor, Krista Romans, Jackie Beatty, Shauna Bethel, J.J. DeLong



Tammi Lowe and Cheryl Valentine



Tammi Lowe and Keri Howard

Carey, Carrie, J.J., Paulette, Kim F. (Paulette)

David F., Richard E., Nate B. (Paulette)

Robin Richter, Shannon Smith, Yolanda Thomas, Carey Gunning, Susan Choice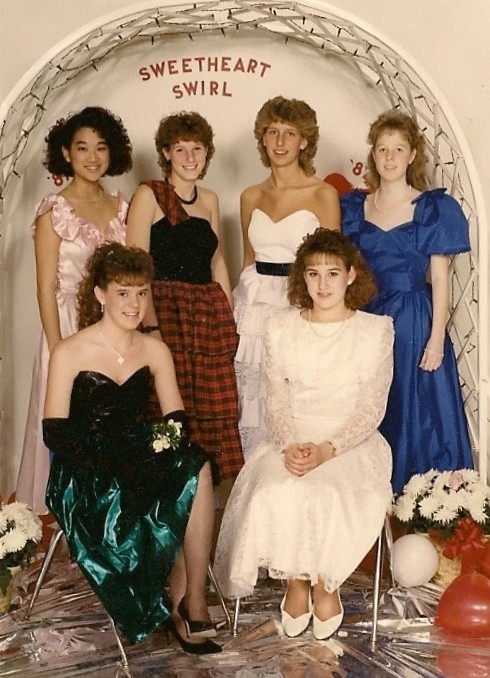 Susan C., Jennifer P., Theresa H., Emily B., Tricia R., Tracy J.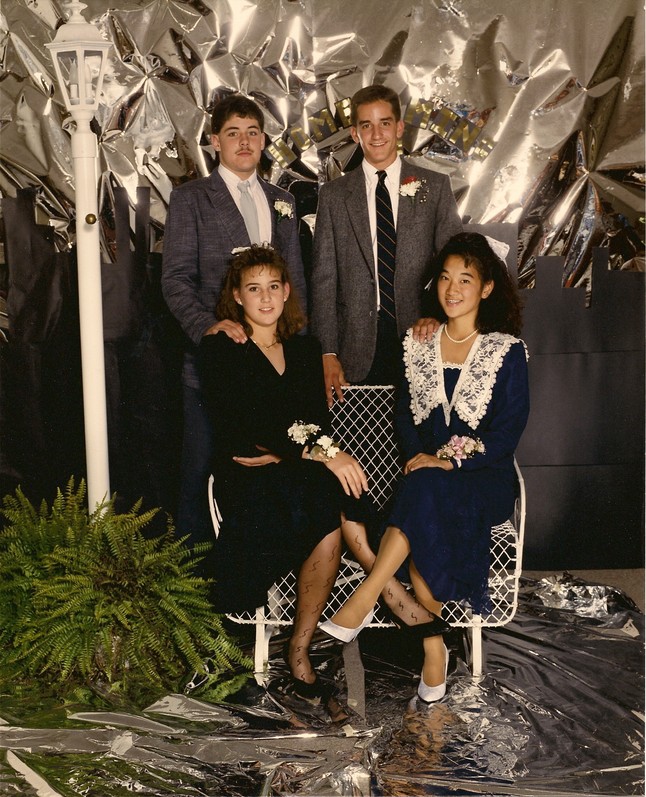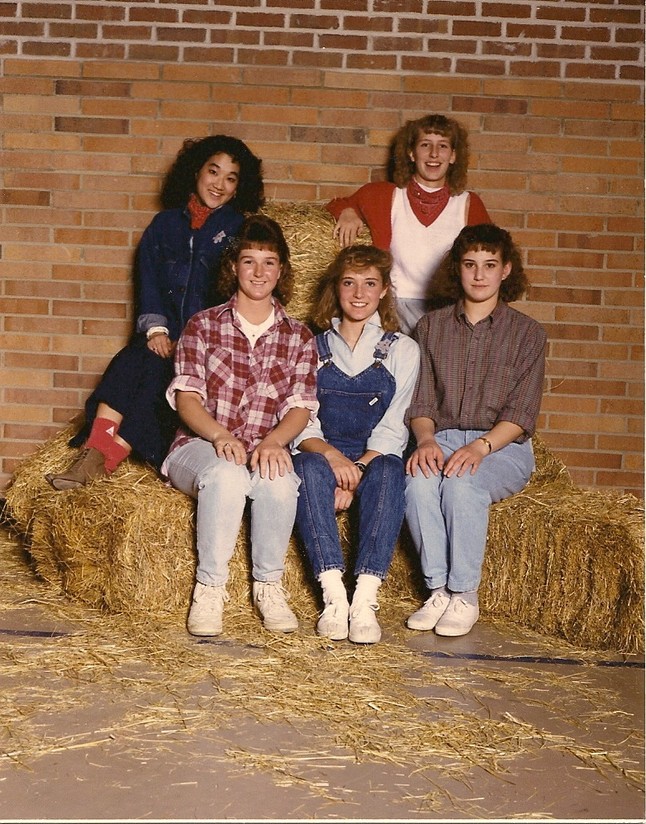 Aaron C., Dan S., Tracy J., Susan C. Susan C., Theresa H., Kelly R., Caroline M. Tracy J.
Theresa Harken, Lisa Woodruff, Carrie Ater, Mary Anne Taylor Aaron Crabtree & Lissa Fewster
Susan Choice, Shauna Bethel, Judith Christian, Emily Brown lookin' sweet in the Fedora!
was the Straw in the Mouth for authenticity?

in the back row: Jamie Heisig, Susie Berlin, Theresa Harken, Caroline Molnar, Suzanne Toth
in the front row: Karen Vickers, Joanna Haubeil, Jennifer Barlage, Susan Choice, Lisa Woodruff, Tracy Jalbuena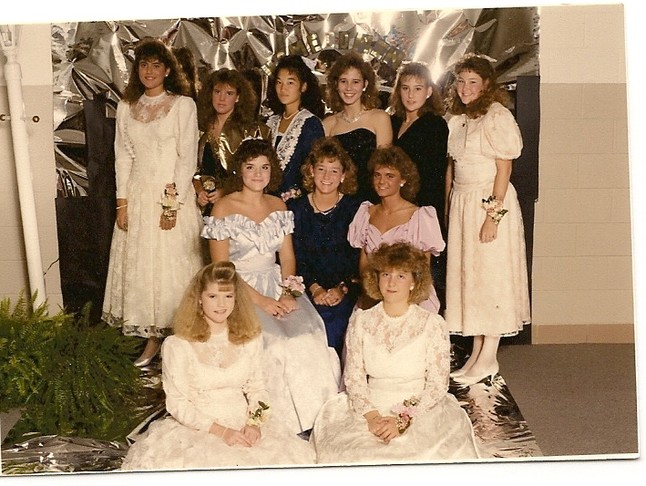 Tracy, Tricia R., Susan C., Mary Anne T., Tracy J., Lisa W.
Shauna B., Judith C., Kelly B.
Carrie A., Brooke W.
look at all the LACE