Chillicothe High School
Class of 1989
Little Guys and Gals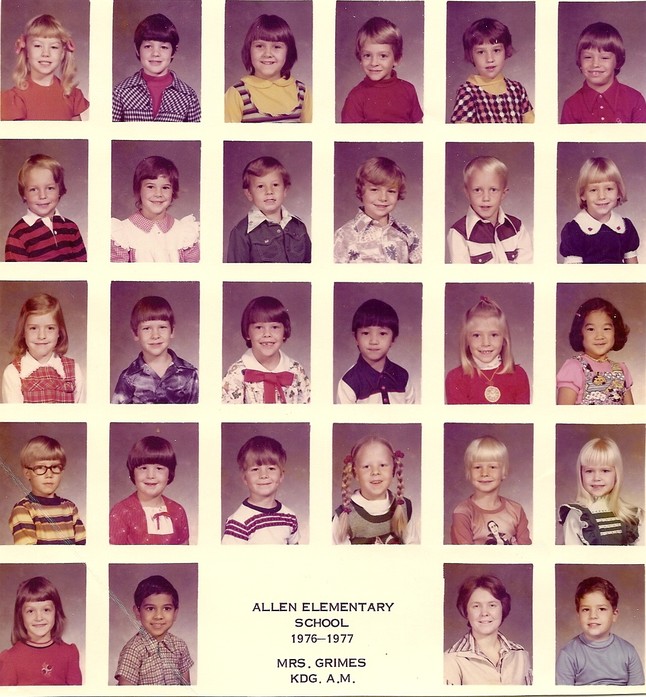 I loved Mrs. Grimes!
Jackie Bogert, Chris Copley, Karla Newton, Darian Dunn, Dawn Smith, Mike Smith
Richard Enderlin, Francine Groves, ?Peter?, Kevin Arledge, Jimmy Coyle?, Judith Christian
Lynn Hamburger, Craig Brown, Melissa Armstrong, Leonard Su, Caroline Molnar, Susan Choice
Kevin Whitney, Donna Schinkle, Peter Graves?, Emily Brown, Deacon Tomlinson, Teresa Park?
Julie Juenger, Rupak Rajachar, Mrs. Grimes, Scott Rote

Karla Newton, (need name), Mrs. Neff, Lakshmi Tegallapalli (I should get bonus points for remembering that)
Chris Copley, Selena Ahmed, Chris Quinn, Jackie Bogert, Kim Jones, Leonard Su
Sara Mick, Shelley Montgomery, David Fleenor, Chris Wagner, Beth Meyers, Susan Choice, Janet Solomon
(need name), Jennifer Powell, Jonathon McMahon, Nancy Steinbrook, Kurt Kellenberger, Amy Oyer, Josh "Munch" Brown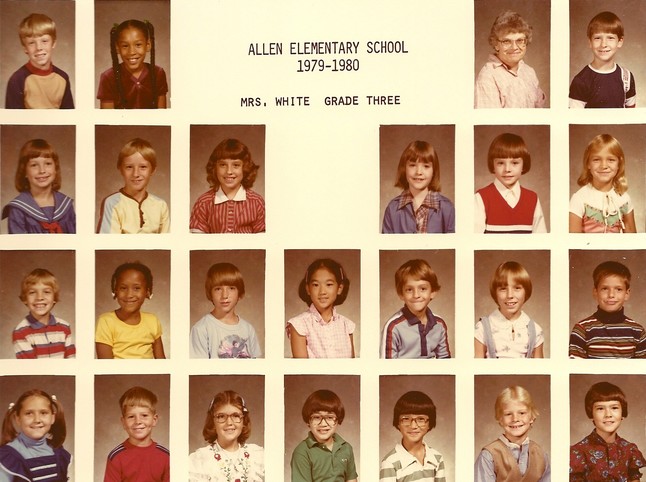 Brian Black, Cheryl Valentine, Mrs. White, Craig Brown
Angela Gordner, ?Jimmy?, Dawn Smith, Dawn Hartsough, Chris Wagner, Andrea Freiberger
Tim Slack, Lori Howard, David Fleenor, Susan Choice, Darian Dunn, Tina Sprouse, John Thomas
Karla Newton, Peter Graves?, Laura Rayer, Todd Eng, Leonard Su, Deacon Tomlinson, Missy Steinbrook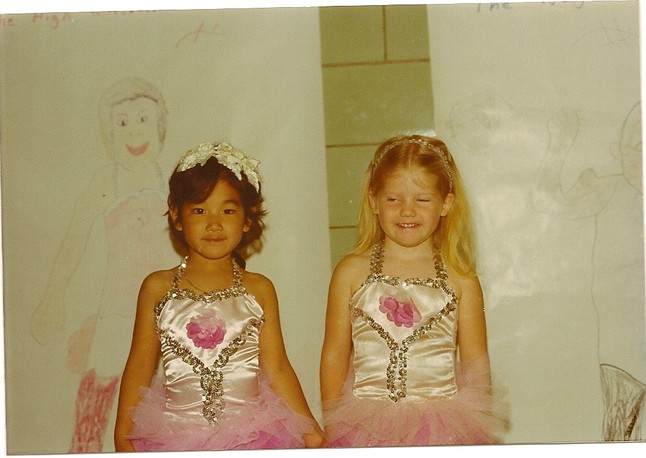 Susan Choice & Carrie Ater, Presbyterian Pre-School (sd)
I think that's a "self-image" behind me. Looks like my leg is bleeding all over. And Carrie looks like she's trying to get out of holding my hand! :)

J.T. Wells and Jeff Davis (Jeff Davis)
A little Coke and a smile!

First row: Alana Neff (2nd) and Tara Brown (last)
Second row: Jennifer Yerian (3rd) and David Smith (4th)
Third row: Shawn Gray (2nd), Dallas Avery (3rd) and Kelly Rhodes (4th)
Fourth row: Brian Bowen (2nd) and Jackie Beatty (5th)
Last row: Paulette Finney (last)
Picture and names submitted by Kelly Rhodes. If you recognize yourself or someone else, please contact Susan.


Mark Rickey, Wayne Ford, Mr. Carnes, Todd Oates
Diana Hall, Jason Tweed, Cindy Speakman, Angie ?, Phil Webster, (help)
(help), (help), (help), Jon Shaw, (help), Nicole Harrington, (help)
Sadie ?, Neil Park, Debbie England, Mike Worley, (help), Charles Bayes, (help)
Mike McWhorter, Donna Aspel, Grant Swackhammer, Lisa Adkins, (help), Dawn Holdren, Jeremy Fornash
Picture from Todd Oates. ID by Todd Oates and Jenny Maple.