When you need
something to turn to...
Welcome, Class of 1978. This website was started by a fellow grad in 2008 to reconnect and reminisce. It is free to use, but registration is needed to protect our personal information.

To register, go to the Classmates page and click on your name. If you don't see your name, scroll to the bottom to add it. I apologize for any missed names and appreciate your registration. Also, anyone from our class, even if you moved away or didn't graduate with us, is welcome.

Yearbook photos are now being added to all classmate profiles (and there are a lot of us!), so please be patient.

This website has evolved since its pre-Facebook beginning. Consider it a work in progress, a scrapbook of our past and present, and a tribute to those we have lost—something to turn to when you want to remember.

There are currently 237 registered classmates.
Haven't registered yet? Click on CLASSMATES (top menu), and select your name.
---
---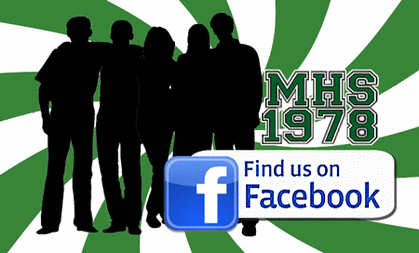 ---