Rhein Main Air Base
1950-2005
2020 Frankenmuth Reunion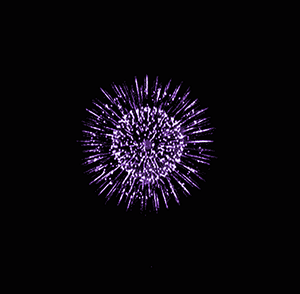 September 16-20, 2020
FRANKENMUTH, MICHIGAN
Various members have suggested that we hold a reunion in Frankenmuth, Michigan.
The city of Frankenmuth is similar to Helen, GA & Leavenworth, WA
and offers the same type German atmosphere.
Frankenmuth is a city in Michigan, known for its Bavarian-style architecture. The Frankenmuth Historical Museum highlights the area's German roots. Michigan's Military & Space Heroes Museum displays flight gear, Medals of Honor and military equipment. Bordered by the Cass River, Heritage Park has an event pavilion and a riverside pathway. The Lager Mill is home to a museum tracing the city's brewing history.

Rhein Main Air Base Veterans/Alumni Reunion
FRANKENMUTH, MICHIGAN
September 16-20, 2020
Stan Miller - stansvets@gmail.com
Reunion Host / Webmaster
(Businesses please do NOT contact me with your services)
(If I want your services, I will contact you)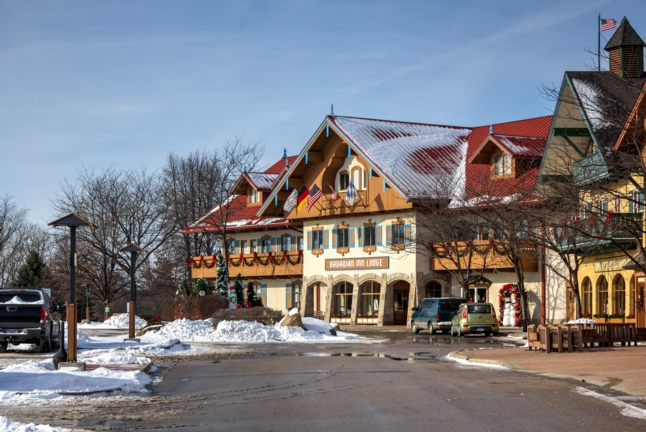 Frankenmuth, Michigan

FANTASTIC PICTURES OF FRANKENMUTH
https://www.bing.com/images/search?q=Frankenmuth+Oktoberfest&FORM=IRIBIP

Frankenmuth festivals and events bring this quaint riverfront community alive.
Two major events that embrace the city's German heritage are:
Frankenmuth Bavarian Festival or Oktoberfest .
https://frankenmuthfestivals.com/frankenmuth-oktoberfest
https://www.michigan.org/city/frankenmuth
https://www.tripadvisor.com/Attractions-g42216-Activities-Frankenmuth_Michigan.html

635 South Main Street | Frankenmuth, MI 48734
www.frankenmuth.org

Rhein Main Air Base Veterans / Alumni Reunion -- Frankenmuth Oktoberfest
**** 2020 Oktoberfest -- 16-20 SEPT 2020.*****
*******************************************************
Zehnder's Restaurant - Frankenmuth, Michigan
(Our Friday Evening Restaurant)
https://youtu.be/9dw5t5__8Jg
*********************************************************************
Watch "OKTOBERFEST*Munich*German Rosamunde*Andre Rieu*Heino"
https://youtu.be/kbkPkma_sFE

NOTE: THIS INFORMATION IS POSTED FOR THE FRANKENMUTH 2019 OKTOBERFEST
This is not our Rhein Main Reunion - This is for information purposes only.
2019 Frankenmuth Oktoberfest
It's the only Oktoberfest outside of Germany to be sanctioned by the Bavarian Parliament and City of Munich.
Welcome to the Frankenmuth Oktoberfest
September 19-22, 2019
Come and join us for our 30th traditional Oktoberfest
Mark your calendars for the 2019 Frankenmuth.
Oktoberfest in Heritage Park, Frankenmuth, MI.

Frankenmuth Oktoberfest will be Thursday September 19, starting at 3:00pm
Closing at 10:00pm

Friday, Saturday and Sunday we will be open at Noon, closing Friday and Saturday at Midnight, Sunday we will close the festival at 6:00pm.

Tickets for the Frankenmuth Oktoberfest Can be purchased at the gate.
Lord Mayor Christian Ude and the German Parliament from Munich gave an official proclamation in 1996.

Frankenmuth's Oktoberfest was declared the first Oktoberfest to operate with the blessing of the original Oktoberfest in Munich. With this proclamation, the event was moved into September to coincide with the opening of the Munich event.

Also, for the first time in history, the world-famous Hofbrauhaus brewery of Munich exported their beer to the United States. The Hofbrauhaus became the official beer sponsor of the Frankenmuth Oktoberfest in 1997.
With Frankenmuth's unique German heritage and culture, the Frankenmuth Oktoberfest strives to preserve the sights and sounds of the Munich Oktoberfest.

The event features authentic entertainment, dancing, Oktoberfest souvenirs, various food selections, and authentic Hofbrauhaus Oktoberfest beer.

Shuttle Service ~ Transportation from the Frankenmuth Oktoberfest .
​Frankenmuth Hotels Friday 9/20 3pm til Close Saturday 9/21 12:00 – Close 3:00 per person per ride Shuttles will make continuous loops to all Frankenmuth Hotels.
​Pick up at America's Best Value Inn, Birch Run 9/20 3pm til Close Saturday 9/21 12:00 – Close Cost 5.00 per person per ride. Shuttles will make continuous loops.
Hours of Operation: Octoberfest -- 2019
Thursday September 19 3:00-10:00pm (Opening Ceremony)
Friday September 20 Noon-Midnight
Saturday September 21 Noon-Midnight
Sunday 22 Noon-6:00pm
Tickets are $10.00 per person per day Kids 15 & under FREE
Sunday is FREE All Day
**********************************************************************************************
"Beer Barrel Polka" (Roll Out the Barrel) by West Coast Prost!
(Not part of Frankenmuth, but I wanted to get you into the Oktoberfest mood)
https://www.youtube.com/watch?v=j11MOncimNQ&list=RDj11MOncimNQ&start_radio=1
***********************************************************************************************
** Reunion Dates / Events **

RHEIN MAIN AIR BASE VETERAN'S / ALUMNI "2020" REUNION
September 16-20, 2020
Hotel - TBA

16W - Members start arriving to get the reunion started
- 1800 -- Anyone arriving early, Dinner @ TBD
- xxxx -- Get The Reunion Started -- PROST - Gemütlichkeit
-xxxx -- Anyone arriving early, let me know. (Pre-Reunion Party)

17T - Members continue arriving
- 1300 -- Wine / Chocolate Cruise (Info will be posted soon) (Possibly will be canceled)
- xxxx -- Hospitality Room
- 1500 -- We have been asked to participate in the "CORKING of the FIRST KEG"
Our group will be assist as prescribed by the German Committee.
- 1800 -- ICE BREAKER CELEBRATION --Oktoberfest Heritage Park Pavillion
xxxx -- Oktoberfest in Heritage Park (You will enjoy this Oktoberfest)
18F - 1200 -- Hospitality Room
- 1200 -- Bavarian Belle Riverboat Cruise - (Recommend group to go on)
- 1630 -- Hospitality Room -- Closes
- 1700 -- Zehnders Restaurant - Social Hour (reservations will be taken later on)
- 1730 -- Group Photo
- 1745 -- Prepare to be Seated
- 1800 -- Reunion Group Dinner
- 1915 - A few words regarding our reunion will be said
- 1930 -- Oktoberfest in Heritage Park
********* What better hospitality room can we get than the actual Oktoberfest
celebration going on? More information to follow.

19S - 1200 -- Hospitality Room
- 1600 ??- Group Photo -- (Location TBD)
-1600 -- Oktoberfest in Heritage Park
Note: With the OUTSTANDING Oktoberfest going on,
We all will meet in the Oktoberfest area as a group
and show these people how you celebrate Oktoberfest.
Seriously, this is said to be the best Oktoberfest in the USA
and it would be a shame not to take advantage of this
Prestigious festival.

20S - Sorry, Reunion is over. Most of us will be going home :)

Things to Do in Frankenmuth
Bronner's CHRISTmas Wonderland
WORLDS LARGEST CHRISTMAS STORE (This a MUST see) <------
25 Christmas Ln, Frankenmuth, MI 48734
https://www.bronners.com/category/about/bronners-trivia.do?fbclid=IwAR0SkQcW4IkzB47Oby5VULtywCy3-hjVfXZta8OvHr0ZCwLFljawwrAru-s#.XE0GAlxKiUl
****************************************************************************

Kern's Sausages - (Best sausages since being in Germany) (MUST SEE THIS PLACE)
110 W. Jefferson
Frankenmuth, MI 48734
(989) 652-2684
http://kernssausage.com/
*** Folks I visted this place. The best selection of German meats, cheese wine and beer.
Highly recommend this place. You can also order their products on line.
I will be buying a few cases of actual German bottle beer to bring home with me. Will possibly buy a couple of their German mini Beer kegs. They have the best selection I've ever seen in the USA.
The owners were superb.
Plus, the owner is the Uncle of a female Army Soldier I work with on a daily basis. Small World.

https://www.frankenmuth.org/10-things-to-do-in-frankenmuth-michigan/
Stan Miller
2020 Reunion Host - Webmaster
stansvets@gmail.com

Carol Lail
Rocky Crang
Deb Murphy
2020 Reunion Co Host's

Businesses, please do NOT contact me with your services.
I assure you, you will not appreciate my comments.
If I want your services, I will contact you.

******************************************************************************
AIRPORTS AVAILABLE
*** Members flying in, can fly into the Flint, Saginaw or Detroit airports ***
Flint (Airport Code: FNT) is 30 miles south. Superb airport, but limited flights.
Saginaw (Airport Code: MBS) is 16 miles NW ------
Detroit --- will give you better options to fly into, but its 95 miles to the south. (At least 1.5 hrs)
********************************************************************
Join Us For The 2020 Frankenmuth Oktoberfest
Frankenmuth is just minutes east off I-75 between Flint and Saginaw, Michigan,
take northbound Exit 136 or southbound Exit 144.Heritage Park is the site of the
Summer Music Fest, the Frankenmuth Oktoberfest and Frankenmuth Bavarian Festival.
Located on the banks of the Cass River, behind the Bavarian Inn Lodge in Frankenmuth.
This tourist driven town is the perfect compliment to the festivals - offering an array of
activities and destinations to occupy your time before and after the festival. You will
enjoy more than two miles of hands-on demonstrations, unique shops, wonderful food
& hospitality you won't find anywhere else. Heritage Park is located at 601 Weiss Street.
Parking is free at Heritage Park. Our Parking is located adjacent to the Harvey Kern
Pavilion. Handicap parking is also available and is located across from our entrance gate.
********************************************************************************************************
Miles distance to Frankenmuth
City miles hrs
Atlanta, Ga 787 (12hrs)
Boston, Ma 752 (12hrs)
Chicago 287
Cleveland, Oh 241
Detroit, MI 95 (1.5hrs)
Erie, Pa 347
Fayetteville, Nc 764 (12.5hrs)
Flint, Mi 25
Indianapolis, In 300
Knoxville, Tn 577 (8.5hrs)
Louisville Ky 426 (6.5hrs)
Milwaukee, Wi 383
Pittsburg, Pa 362
Saginaw, Mi 16
South Bend, In 222
St Louis, Mo 564 (8.5hrs)
Toledo, Oh 129