Rhein Main Air Base
1950-2005
2021 Garmisch Reunion Notes
Garmisch-Partenkirchen
Rhein Main AB Veteran's / Alumni / Brats Reunion
September 23-26, 2021
I'M GOING TO BE THE FIRST ONE TO THE REUNION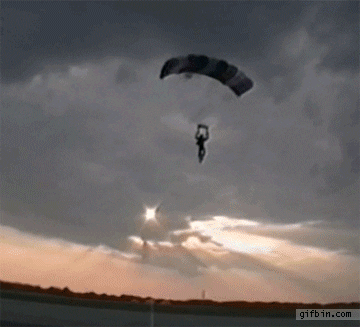 6 JULY UPDATE
(Specifically for members of our group who do NOT have a DOD ID Card)
We have confirmed that Non-DOD ID card holders are able to participate in the 2021 Rhein Main Reunion, and stay at the beautiful Edelweiss Lodge & Resort. Of course, we're still talking about the military here, and there is ALWAYS paperwork required! You will find all the information you need concerning accessing Sheridan Kaserne, where the Edelweiss Lodge is located, at the following link:
https://www.edelweisslodgeandresort.com/your-stay/installation-access-control-system
Please note that the Access Roster Request Form (190-16F) must be sent to:
Carole Lail
c.lail@comcast.net
NOT to the address listed on the web page. I will be the sponsor for all nonDOD ID Card holders, and the requests must come from me. I will acknowledge that I have received your request form, and will keep them in a secure file until submitting them to the military police 1 month prior to the reunion. I cannot guarantee that any forms received after that will be processed in time!
******** ******** ******** ******** ********
UPDATE 6 JUL 2020:
Can non-DOD ID card holders stay at the Edelweiss Lodge?
Many of you have asked whether our members who are non-DOD ID card holders will be able to stay at the Edelweiss Lodge -- the answer is YES! You are included as part of our room block. We will collect passport info, etc, as we get closer to the reunion to submit for installation access. (See above)
How soon can we reserve our room(s) for the reunion?
I was not aware that reservations are not accepted until 364 days prior to the reunion, so I apologize to those of you who were ready to book RIGHT NOW!! Please mark your calendars for 23 SEP 2020 to get your reservation in!
More updates will be posted as they become available!
******** ******** ******** ******** ******** ********
Passports - "DO THEY NEED RENEWED"
ARE Your TDY Bags Packed & Ready To Go
Old-Timers Will Call This Reunion
The TDY of a Lifetime
We All Dreamed About
And HOPED For
VERY SOON - EARLY MORNING MANIFEST CALL
WE WILL BE CLIMBING ABOARD THAT BIG OLE WHITE BIRD
MEMORIES WILL COME ALIVE
BRIEF YOUR FAMILY
" I'M GOING TO THE RHEIN MAIN REUNION, SEE YOU WHEN I GET BACK "
DUTY CALLS
**********************************

COVID - Virus - Requirements
The rules are changing almost daily. We have 15 months to see what the rules will be.
14 Day Quarentine ?? Hopefully, the Virus will be finished and no longer a problem.
** We are tracking the COVID VIRUS and will advise any updates affecting our group.
As we get closer to the Reunion (Sept 23-26, 2021), we will post the current COVID requirements.

Passports - Make sure your Passports are current

When should members start contacting the Edelweiss to make their reservations?
Edelweiss Lodge & Resort will start accepting our room reservations, until 23 SEPT 2021.
(They only accept room reservations, 364 day out from your reservation date.

Members / Non-Retires: Not having MIL ID's
** Are Reservists allowed to stay at the Garmisch AFRC Edelweiss Resort?
** SEE ABOVE (The answer is yes)

Which airport should I arrive?
Frankfurt or Munich.
Munich is closer to Garmisch

Is there train service to the Edelweiss Resort ?
** ??
Rental Cars - Which company is recommended?
** ??
** Gas is approx $6.00 a gallon **

ITEMS THAT NEED TO BE DONE PRIOR THE REUNION

International Drivers Permits (no longer called licenses)
(Obtain these at your local AAA Motor Club office. Approx $15
NOTE: These are only good for ONE year, from the date of purchase)

GPS - Be sure to purchase a Germany "CHIP" (Amazon.com)
(Chips are approximately: $45)

Cell Phones - Be sure to purchase a Germany Sim Card (purchase at the airports)

EU - Currency (Bring with you, so you can hit the road running :)

OKTOBERFEST - Munich -- Always a GREAT time. Hopefully, we will have time to enjoy a litre of beer at the Munich Hofbrauhas also.

Bad Durkheim - Wine Festival -- RESERVED TABLE INFO
This will take some coordination if we want to reserve a table for our group.
Must pay for beer and meal for 8 people. If you don't show, or not making your designated time slot, you loose it.
This question has been asked by several folks:
Are we allowed to buy our Reunion Hosts drinks and meals for their OUTSTANDING WORK on planning this reunion?
** YES !! We'd be honored. Thanks :)

INSTALLATION ACCESS FOR THOSE OUTSIDE OF EUROPE
(If you plan to visit any actual bases, I.E. Ramstein, etc)
Download form from
https://www.edelweisslodgeandresort.com/accomodations/eligibility?fbclid=IwAR1PEZhOWtnm5TFlE0XS4I-ZAmvQ4r0c2ItpnjVs8oTCyPBKiWnQVsLeBBk

Garmisch-Partenkirchen
Edelweiss Lodge and Resort (AFRC)
Address: St.-Martin-Straße 120, 82467 Garmisch-Partenkirchen, Germany
Phone: +49 8821 9440
https://www.edelweisslodgeandresort.com/
https://www.tripadvisor.com/Hotel_Review-g187302-d607404-Reviews-Edelweiss_Lodge_and_Resort-Garmisch_Partenkirchen_Upper_Bavaria_Bavaria.html


** DISTANCE **
Frankfurt Airport to Garmisch-Partenkirchen AFRC: 453km / 4.5hrs
Munich Airport to Garmisch-Partenkirchen AFRC: 128km / 1.6hrs
*****************************************************************************************

BOOKING FLIGHT INFORMATION

Using a Travel Checklist to Stay Organized and on Track!
https://magazine.northeast.aaa.com/daily/travel/air-travel/travel-checklist/
This may be interesting to you: When Is the Best Time to Book a Flight?!
https://magazine.northeast.aaa.com/daily/travel/when-to-book/when-is-the-best-time-to-book-a-flight/
Cheapest Days to Fly and Best Time to Buy Airline Tickets | FareCompare
https://www.farecompare.com/travel-advice/tips-from-air-travel-insiders/
Back in the day, you would use a travel agent to book every aspect of your trip. However, with so many options to find low-cost airfare, like Google Flights, Scott's Cheap Flights, and Skyscanner, booking your own flights is easy and cost-effective. Most travel agents cannot score discounted flights, and many travel agents will not even bother. Follow these tips instead.

29 Essential Oktoberfest Tips: The Ultimate Festival Cheat Sheet
https://www.pinterest.com/pin/985231151912767/sent/?invite_code=5f6e52854765440d925d5525db902ebc&sender=50947176943060556&sfo=1

*** Anyone having questions about the 2021 Garmish Reunion, let us know. Stan Miller -- stansvets@gmail.com