Rhein Main Air Base
1950-2005
COL Gail Halvorsen
AKA - Berlin Airlift "Candy Bomber"

This week, Colonel Halvorsen (age: 99) & his daughter Denise were in Berlin Germany help celebrating the 70th year Anniversary of the Berlin Airlift.

Being a Rhein Main Reunion Group, we MUST pay honor tribute to this outstanding man.

Has to be awesome being Col Halvorsen's daughter and being able to attend all of these historic events with her father.

I had the pleasure and honor speaking to both Col Halvorsen and Denise last year, while we were holding our 2018 Rhein Main Reunion in Helen, GA. (Still cherish the wonderful phone calls)

I would like to invite Col Halvorsen and his daughter to attend our Frankenmuth Reunion, 16-20 Sept 2020.
I will be contacting Denise and see if there is any possible way, they can attend.
COLONEL GAIL HALVORSEN
AKA -- The Berlin Airlift "Candy Bomber" .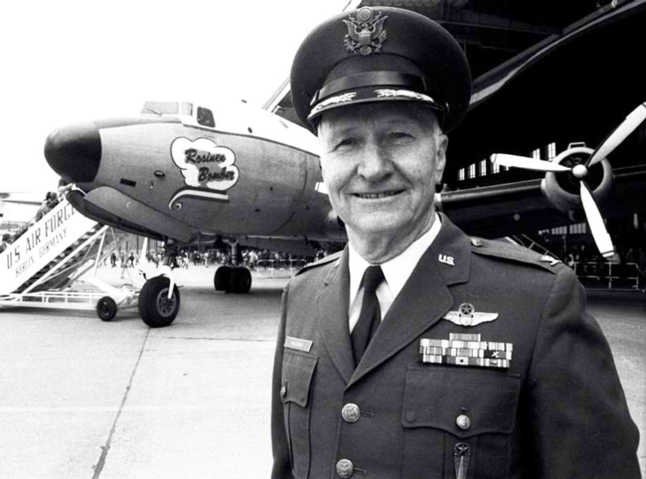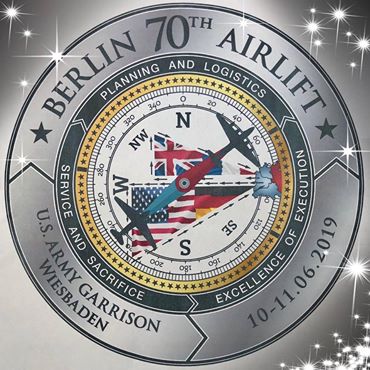 May 8, 2019
Col Halvorsen (Gail) is on his way to Berlin for the 70th Anniversary of the successful end of the Berlin Airlift...the spirit of the Candy Bomber is alive and well! Here's Gail with Denise and Marilyn in the Salt Lake City International Airport to begin the journey to Berlin. He'll be there for about a week. Stay tuned here to follow Gail's adventure to commemorate the conclusion of Operation Little Vittles.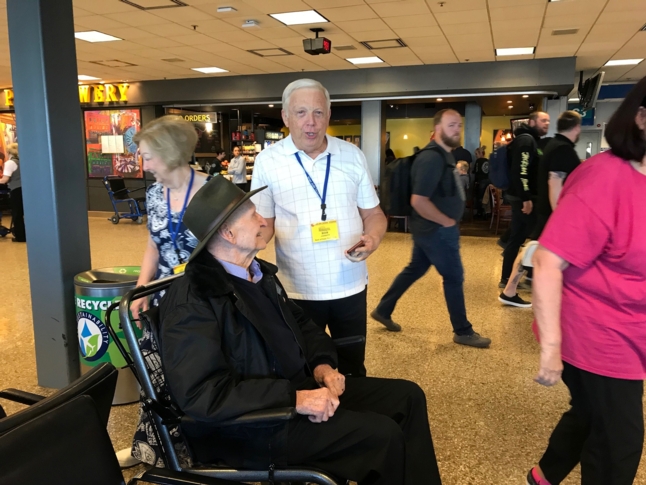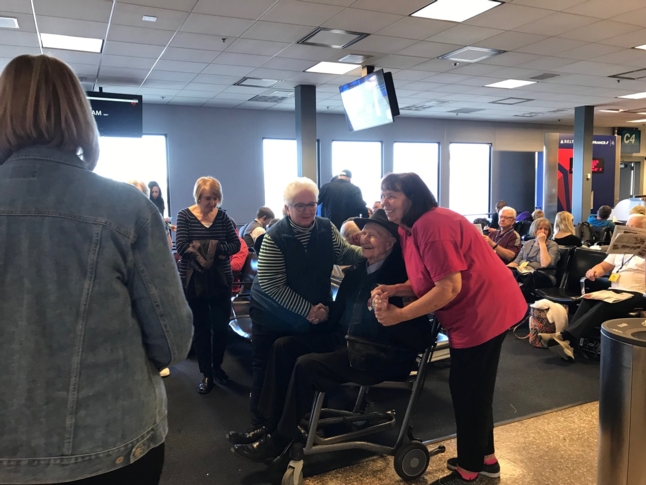 On behalf of the 435th OMS Reunion Group,

I had the honor and privilege to meet Col Halvorsen and his family in Kitty Hawk, NC
16 & 17 DEC 19

Truly an HONOR meeting this outstanding man.
Colonel Gail Halvorsen, (An American Legend / Hero) -- AKA - The Candy Bomber.

Stan Miller - Rhein Main Veterans Reunion Group & 435th OMS Enroute MX Reunion Group - President / Webmaster
Email: stansvets@gmail.com

*******************************************************************************************


Berlin is gearing up to celebrate the 70th anniversary of the Berlin Airlift.
http://www.german-times.com/berlin-is-gearing-up-to-celebrate-the-70th-anniversary-of-the-berlin-airlift/
https://german-world.com/70th-anniversary-of-the-berlin-airlift/
https://www.berlin.de/en/events/5713996-2842498-festival-70-years-of-the-berlin-airlift.en.html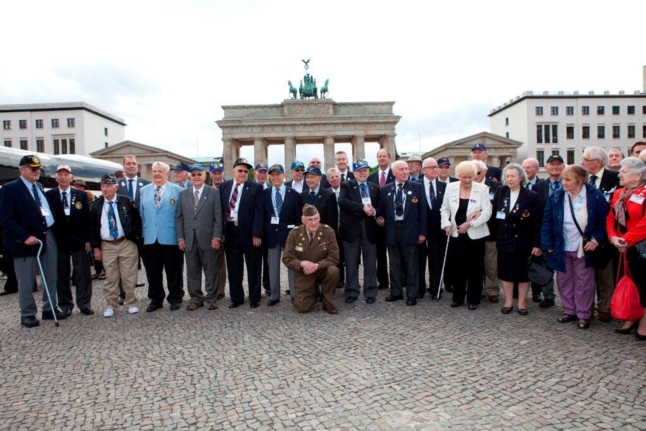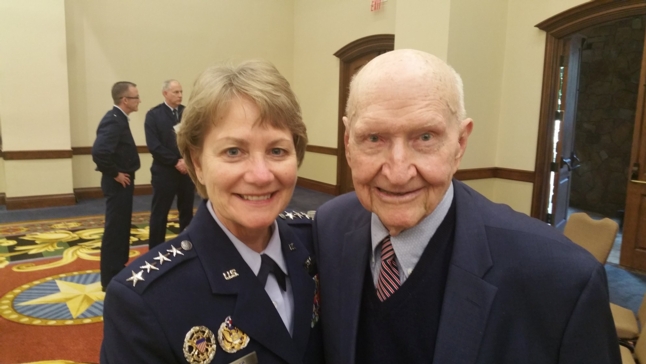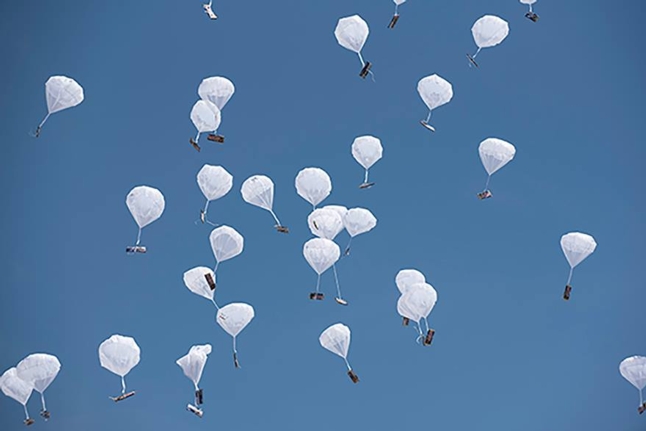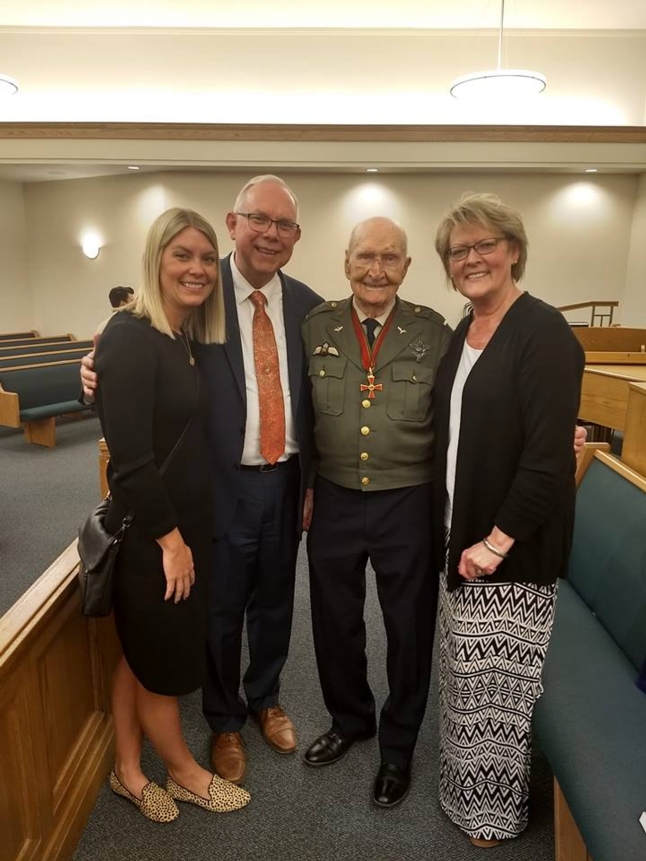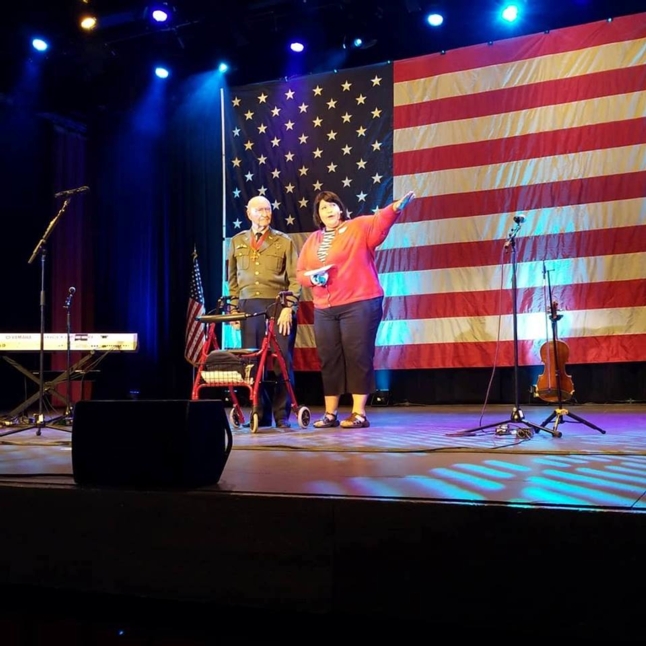 Berlin Airlift - Spirit of Freedom C-54 -- Very Interesting Aircraft
http://www.spiritoffreedom.org/c54.html