Rhein Main Air Base
1950-2005
In Memory
Johnny Gardner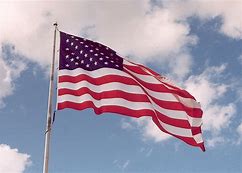 Johnny R. Gardner, MSGT, USAF, Ret
Born: October 4, 1952
Passed: April 17, 2018
Rhein Main AB Fuels Supervisor - FMS Squadron


Johnny Ray Gardner, 65, Rosharon, Texas, passed away April 17, 2018. He was born in Richmond, Texas on October 4, 1952 to parents Wade and Vera Gardner.
Johnny graduated from Lamar Consolidated High School. He was married to Vernona for 23 years loving years. Johnny had a career in The United States Air Force for 20 years. After retiring as a Master Sergeant he worked on various Department of Defense contracts. He was a member of Brentwood Baptist Church, and had a passion for travel, sports, and cooking.
He is survived by his wife, Vernona, son, Ibn Gardner, daughter, Chartress Kelly-Green (Calvin Green Sr), daughter, Adriane Whitefield, grandchildren; Phillip, Chenier, Damon, McKinzie, Calvin Jr., Carter and Dylan, sister Teresa Gardner-Williams, nieces Lisa and Lalah, nephew Lawrence, and a loving sister-in-law Eileen, with a host of loving relatives and friends.
A visitation will take place Wednesday, April 25, 2018 at 11:00am with a funeral service to begin at 11:45am at American Heritage Funeral Home, 10710 Veterans Memorial Drive, Houston, Texas 77038. A committal service will be held at 1:30pm at Houston National Cemetery, 10410 Veterans Memorial Drive, Houston, Texas, 77038 where Military honors will be rendered.
https://www.dignitymemorial.com/obituaries/houston-tx/johnny-gardner-7826497