Michigan Lutheran Seminary
Class Of 1965
To the best of my knowledge Homecoming 2018 will be September 21. I have no idea if there will be a tailgate as there has been in years past. I also have no idea who the opponent will be. Is there anyone interested in some sort of gathering after the game the way we have done it in years gone by? If so, message me with some suggestions. If not...I get it.
Bari Waltz
Welcome to the Michigan Lutheran Seminary Class Of 1965 web site. The MLS Foundation is happy to provide this site for you. As you become more familiar with the MLS Foundation we hope you'll also visit and "friend " our Facebook page
You will need to be logged in to see this, so if you haven't created your profile, do so now.
MLS 1965 Then and Now Slideshow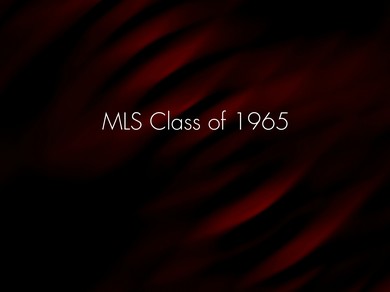 ♦ DIRECTIONS TO JOIN ♦
Joining this website is as easy as 1, 2, 3!
It's easy, free and secure.
Register to gain access to all the features of this website.
Just to the right, click on Join Here.
Find and Click on your name.
Be sure to "whitelist" (add) noreply@classcreator.net to your e-mail address book so messages from us will not be flagged as spam. Thank you!