Madison High School

Class Of 1989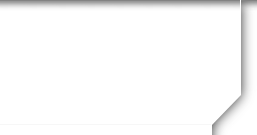 Kristy Arter
Profile Updated:
May 27, 2014
| | |
| --- | --- |
| Residing In: | Columbus, OH USA |
| | |
| --- | --- |
| Children: | myself, and two lovely, spoiled cats: Blue and Spooky |
| | |
| --- | --- |
| Occupation: | perpetual college student / OSU admin assistant |
Yes! Attending Reunion
Myspace:
myspace.com/spuketyna
Comments:
I've remained relatively unchanged since 1989, though I have lost the acne, the glasses, and the bad hair. Thank god for hair straighteners, contacts, money, and time.
I'm not married and don't have any children. Both take a certain amount of desire and courage, which I do not yet possess...

A couple of years after graduation, I fled to Columbus with a guy who was all wrong for me, fearing that if I never escaped the gravity of Mansfield, I would be doomed to a life much like the one I had in high school: empty and limited. It's easier to start over in a place where no one knows anything about you, and Columbus was a big enough place in which I could disappear and shed skin.
Since graduation, my life has been made up of a handful of meaningful relationships, a truckload of meaningless jobs mixed with a couple of pretty good ones, 7 years spent happily nestled in the Columbus comic book/gaming scene, a few random celebrity encounters, 8 years of inability to move past the death of my younger brother (the 8 years where I was, for the most part, a dead woman moving amongst the living), 10 years of attending college classes that were for my own amusement, an Associates degree in absolutely nothing, several failed attempts to find a path in life and stick to it (I'm guessing Adult ADD...), a chance meeting with a Scottish IT guy, international travel, a flat in Scotland....

and now I'm back in Ohio (as of September '09), as the Scottish IT guy didn't work out. :( That sucked, as I was quite happy to live and die in Lanark, Scotland....
BUT
I am now working for The Ohio State University in Columbus, as the administrative assistant for the Division of Biostatistics, and it's the happiest I've been in ages. :) I'm also a student, working towards my BA in Physical Anthropology/Bioarchaeology. The end result, hopefully, will be a job working on a CRM (Cultural Resource Management) team or museum here or in the UK. I am also quite content to stay with the Biostatistics Division, because it's a great job.