Amarillo High School

Class Of 1991 Alumni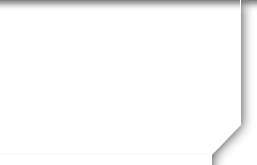 31 year Reunion
Class of 1990,1991 and 1992 Reunion
July 29th to July 30th, 2022
Main event @ Embassy Suites in downtown Amarillo on Sat, July 30th (all three classes).Tickets are sold out but I know a few classmates who need to sell their tickets due to unforseen circumstances. Reach out to me and I can give you their info to buy from them. No tickets will be sold at door. Tickets may be transferred/sold with advance notice so I can update guest list. This event is non-refundable due to contract guarantees.
Mixer on Friday at Golden Light @ Hillside and Western (class of 91 only and their friends). Details below.
Afterwards @ 10 pm, the three classes will converge at a 2nd location (Chesneys Whiskey Saloon at 715 S. Polk 79101) for group mixer.
July 29th 2022:
The Friday morning golf event has been moved to Ross Rogers. The cost will be $44.50 per person/$178.00 per 4-man and/or woman scramble team which will be due at the time of the event. It will be a shotgun 10:00am start. Wade Byrd is the contact for questions and offers to volunteer for golf. His email is wade@wwb-law.com- EVENT OVER
Friday night class of 91 mixer is @ Golden Light Beer and Wine Garden @ 6014 S. Western St, 79110 . Serena Maxwell is our contact. Purchase your own food and drinks. Food truck available for food purchases. After party with all classes is @ Chesneys. 90, 91, 92 Combined Mixer/meet up will start after the three individual mixers to give classmates opportunity to see 90, 92 and other AHS friends from other class years.
I will update our class F&B page if we need to change venue due to weather, so please check there if it rains!
90 and 92 have separate mixers Friday night.
July 30th 2022.
The Saturday picnic (free hamburger and hot dog meal) will be at Tascosa Creek Outfitters from 11:30 to1:30 PM. It is located at 3941 N. Western Street. Kyle Saunders, Scott Sturgeon, Scott Dickerson and Wade Byrd are grilling your burgers and dogs. Thanks goes out to class of 92 alum Kelly Sims who has gratuitously volunteered his location for the event. It has a large event center and plenty of room out doors. This is a family friendly event so bring your kids if you like. This event is sponsored by the Party Stop, Navigation Financial and Wright Wilmarth Byrd, PLLC. RSVP wade@wwb-law.com
Sat night main event is Embassy Suites from 6 PM to 11 PM (downtown Amarillo). Event Info has been sent to attendees. Please reach out to me and I will give you names of those I know who are selling tickets if you are hoping to buy one. NO TICKETS sold @ door.