Austin High School

Class Of 1961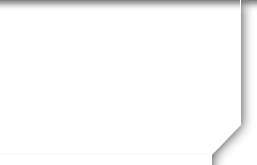 50 Year Reunion
The party will begin on Friday evening, April 29, 2011, as we board the Commodore Riverboat at 6:45 p.m. and cruise Lake Austin while enjoying a Fajita dinner which includes wine and beer in the ticket price. The boat returns to the dock at 9:45. It is wheel chair accessible. You'll have time on Saturday to have a self guided tour of the old Austin High from 9 to 11 a.m. Since there will be some students attending classes that morning those touring the building should report first to ACC Campus Police in Room 102. Visit with Maroons at a pay as you go lunch at Abel's on the Lake. Saturday evening it's a blast from the past with an exciting and memorable evening at Westwood Country Club starting at 7 p.m. Dress for both events is casual however you may want to bring a sweater or jacket for the boat. It can get very cold on the lake after the sun goes down.


This is so exciting!! We have filled the Commodore boat ride on Friday night and we are going to have such a fun party. If there are classmates who did not sign up in time, email Anne Spence Carlson at ascphd@gmail.com and ask her to put you on the waiting list. If there are enough on the waiting list we will book the pup and have two boats floating......or we could tie a dingy on the back of the Commodore and throw you an occasional beer.

You can still sign up for Saturday night which is unlimited seating and it is going to be one bang up party you don't want to miss.

For a list of suggested hotels you can find them on the menu to the left or click here.

For addresses of events, click here.

In hopes of keeping the cost as low as possible for everyone, we are asking those who are able to make a donation to help underwrite some of the event expenses. No gift is too small. If you wish, you may make a donation in memory of an individual or classmate, or to the reunion general fund. All donations will be gratefully acknowledged on the website and at events.

Keep scrolling down to register for the reunion.
Sorry, you must be logged in to buy tickets.
If you would like to order please
log in here
.
| NAME OF ITEM | QTY | COST |
| --- | --- | --- |
| Friday, April 29, 2011 Riverboat Commodore | | $55.00 |
| Saturday, April 30, 2011 Westwood Country Club | | $49.00 |
| Memory Book | | $16.00 |